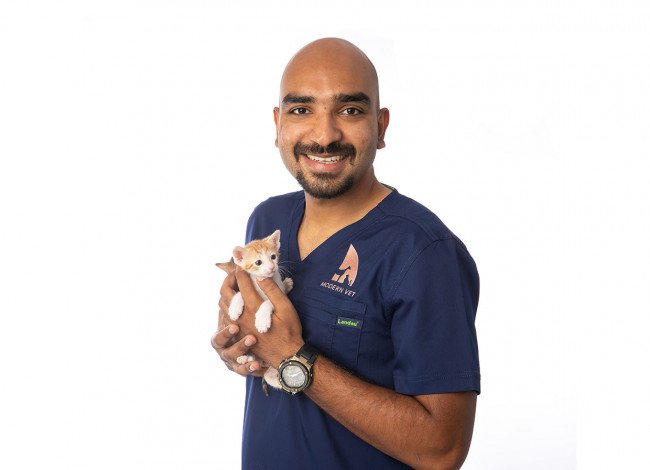 Dr. Sahil John
DVM
General Surgery

Orthopedics

Preventative Medicine
BIOGRAPHY
Dr.John graduated from the PMAS Arid Agriculture University Rawalpindi, in Pakistan. While at university, he developed a special interest in veterinary surgery. He joined the veterinary team at one of the leading veterinary practices in his hometown of Islamabad.
Dr.John made the move to Dubai in 2012 and began working at one of the many local private clinics, where he continued to refine his surgical skills and acquired expertise in tackling challenging internal medicine cases. Dr.John is passionate; referring to acquainting himself with advances in veterinary surgery, in particular orthopedics. Dr. John has enrolled himself in several basic as well as advanced soft tissue and orthopedics courses organized by world renowned institutes in Europe and North America. Recently, Dr.John completed a surgical externship under one of his mentors, Dr. Charles Kuntz at Southpaws Specialty Emergency and Referral Hospital based out of Melbourne, Australia.
Super friendly; accommodating staff at the reception and Dr.John took his time and was completely thorough. Will definitely stick with them from now on and bring my other dog here whenever he needs it too :)
I have nothing but good things to say about this place and their staff. They have always treated my pets with love and have given them the best attention specially Dr Horacio and Dr. John, they have been the best of the best.