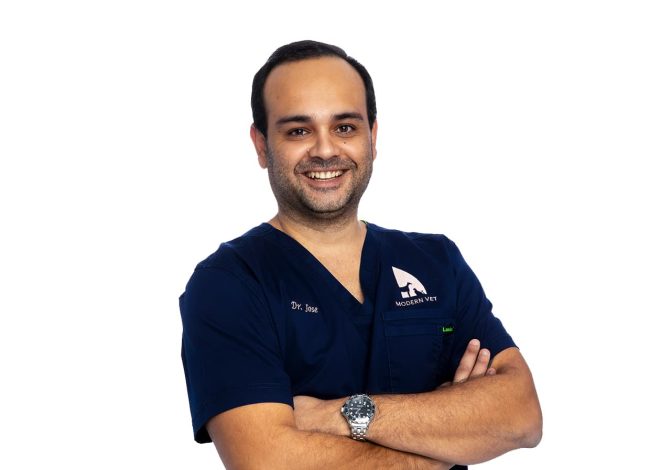 Dr. Jose Brito Limpo
DVM GPCert(SAS)
General Surgery

Orthopedics

Soft Tissue
BIOGRAPHY
José Rafael Brito Limpo was born and raised in the beautiful city of Evora, Portugal. He always had an affinity for animals and knew that one day he would grow up to become a veterinarian.
In 2007 he graduated from Universidade de Évora in Portugal, after which he went on to complete his postgraduate degree in soft tissue surgery and orthopedics of small animals. His postgraduate program was run by the world renowned veterinary postgraduate certificate program, Improve International.
Dr. Brito established and managed his own private clinic in Portugal for six years. After six years he concluded that his real passion lay in helping and treating animals as opposed to the management aspect of veterinary medicine. Dr. Brito worked in several international settings including in Portugal, the UK, Denmark, Turkey, Egypt, Ireland, and Angola. Dr. Brito relocated to the United Arab Emirates in 2018 and joined Modern Vet in 2021.
We look forward to serving you and providing the best healthcare practice for your beloved pet. For any inquiries, you can call us at 800 82 or visit us at Villa #793, Al Wasl Road, Umm Suqueim 1, Dubai.
Came to dr Jose with my kitten with very bad flu infection, he helped to treat my kitten in a best way and now my child is feeling much better and well. Im very satisfied with this clinic. Will go to see doctor Jose again for the annual vaccination and castration!
Took one of my girls recently for surgery and the team and especial Dr. Jose have been nothing but amazing.