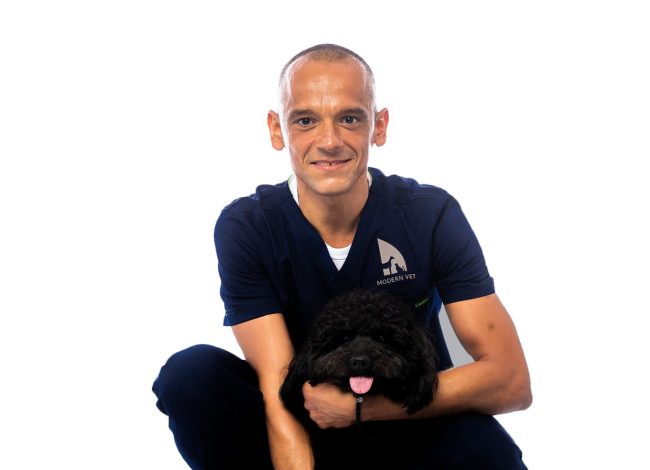 Dr. Vladimir Vujicic
BVSc. MVSc
General Surgery

Orthopedics

Internal medicine

Small Animal Surgery
BIOGRAPHY
Dr. Vladimir Vujicic was born and raised in Serbia. Strong human-animal bonds established with different kinds of pets like parrots, guinea pigs, dog, and cats during his early childhood influenced his decision to become a veterinarian.
Dr. Vladimir graduated from the Faculty of Veterinary Medicine at the University of Belgrade in 2004. After working as a veterinary surgeon for a few years, he returned to the University of Belgrade to complete a post graduate master's program in small animal medicine and a postgraduate specialization program in small animal surgery.
Dr. Vlad has participated in numerous conferences, seminars, and workshops organized by WSAVA (World Small Animal Veterinary Association), FECAVA (European Federation of Companion Animal Veterinary Association), and SASAP (Serbian Association of Small Animal Practitioners).
In 2015, Dr. Vladimir relocated to Muscat, Oman where he worked as a veterinary surgeon for four years before moving to Dubai in 2019. He generally enjoys all aspects of veterinary medicine but has a special interest in small animal soft tissue and orthopedic surgery, feline medicine, and small animal internal medicine.
In his time off from work he enjoys swimming, sport activities, reading, and of course sharing his time with his two adorable cats.
Highly recommended! Many thanks to Dr. Vladimir for providing the highest level of veterinary care for our cats. We're so impressed the way he assisted us, we saw his passion in helping both people and animals :)
We've been bringing our pup in to Modern Vet JLT since we first got him. All the vets are lovely and show genuine concern for him. Would highly recommend the team here to anyone