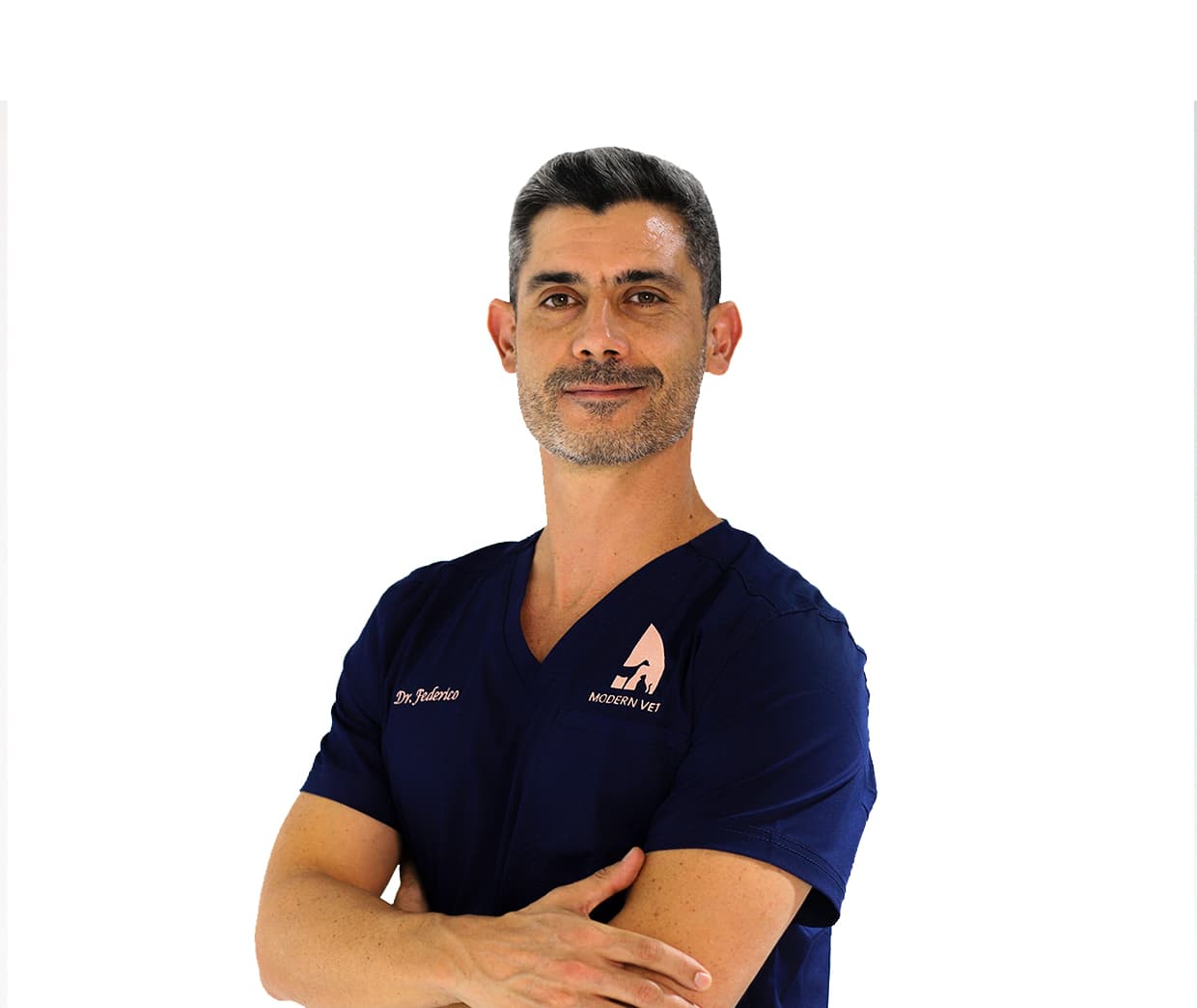 Dr. Trozzo was born in Mendoza Argentina, a stunning province adjacent to a beautiful mountain. Dr. Trozzo received his degree in veterinary medicine in 2007 from the Universidad Nacional del Nordeste located in Corrientes, Argentina
Dr. Trozzo began practicing veterinary medicine in Santa Fe, Argentina, where he acquired much experience while working at this clinic that treated both small and large animals. Dr. Trozzo also worked with with livestock production animals, and sport horses.
In 2009, he continued his professional practice in Buenos Aires for a few years, gaining experience in general clinical practice and minor surgeries, after which he then returned to Rosario, Santa Fe in 2012. He worked in Rosario for 6 years as a general manager at one of the most prestigious and important veterinary practices in the country. His focus was at that hospital was mainly with small animals.
In 2016, Dr. Trozzo returned to Buenos Aires to continue his professional development and practice, taking an interest in general medicine, surgery and dermatology.
So happy with this clinic. All the staff are friendly and professional. My little Milo gets all the attention when we go there. Dr. Federico is the one treating my dog and we are extremely satisfied with him.
Amazing service at this branch! My cat has recovered really well from parvo.
The staff and Dr Federico also answer my questions via WhatsApp whenever I get super worried about may cat. I really appreciate all the help.
HIGHLY RECOMMEND!
Very professional and friendly. Thank you for providing such a good care for my cat.