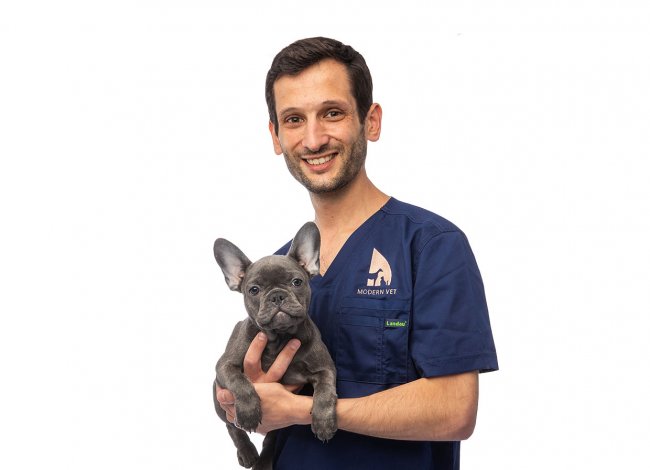 Dr. Jose Botte
LMV MVSc
General Surgery

Diagnostic Imaging

Cardiology

Internal medicine
BIOGRAPHY
Dr. Jose Botte was born in Lisbon and grew up in Coimbra, a riverfront city in central Portugal. Dr. Jose moved back to Lisbon to study veterinary medicine at the Faculty of Veterinary Medicine at the University of Lisbon. Dr. Jose graduated in 2010, and in 2012 he completed his Masters in Veterinary Cardiology for which he was awarded the SPCAV-Vetmedin award for the top masters dissertation in Veterinary Cardiology. Dr. Jose was a member of the board of the Portuguese society of Veterinary Cardiology while he lived and worked in Portugal. In 2014 Dr. Jose joined the Faculty of Veterinary Medicine of the University of Évora, where he still lectures today on veterinary cardiology as an invited lecturer. Throughout his academic and professional career he trained and practiced in Spain, Colombia, UK and Angola. In 2016 he moved to Abu Dhabi where he joined the British Veterinary Centre and developed a referral cardiology service. Dr. Jose is now leading the cardiology department at Modern Vet in Dubai. He offers referral cardiology services across the UAE, both from other veterinary practices and individual clients that are seeking his help.
All their doctors including Jose, Luciano and Farouk are the best I have met. They are super knowledgeable and caring. The reception service is also professional and so loving! Highly recommended! ❤️
Of your cat or dog needs dental work, just do it! We took our rescue cat Tofu to see Dr. Jose, the cat had visibly rotting teeth, bad odour from his mouth and inflamed jaws. I am grateful to have been advised by Dr. Jose, he explained everything and clearly has huge amounts of love and care for animals.