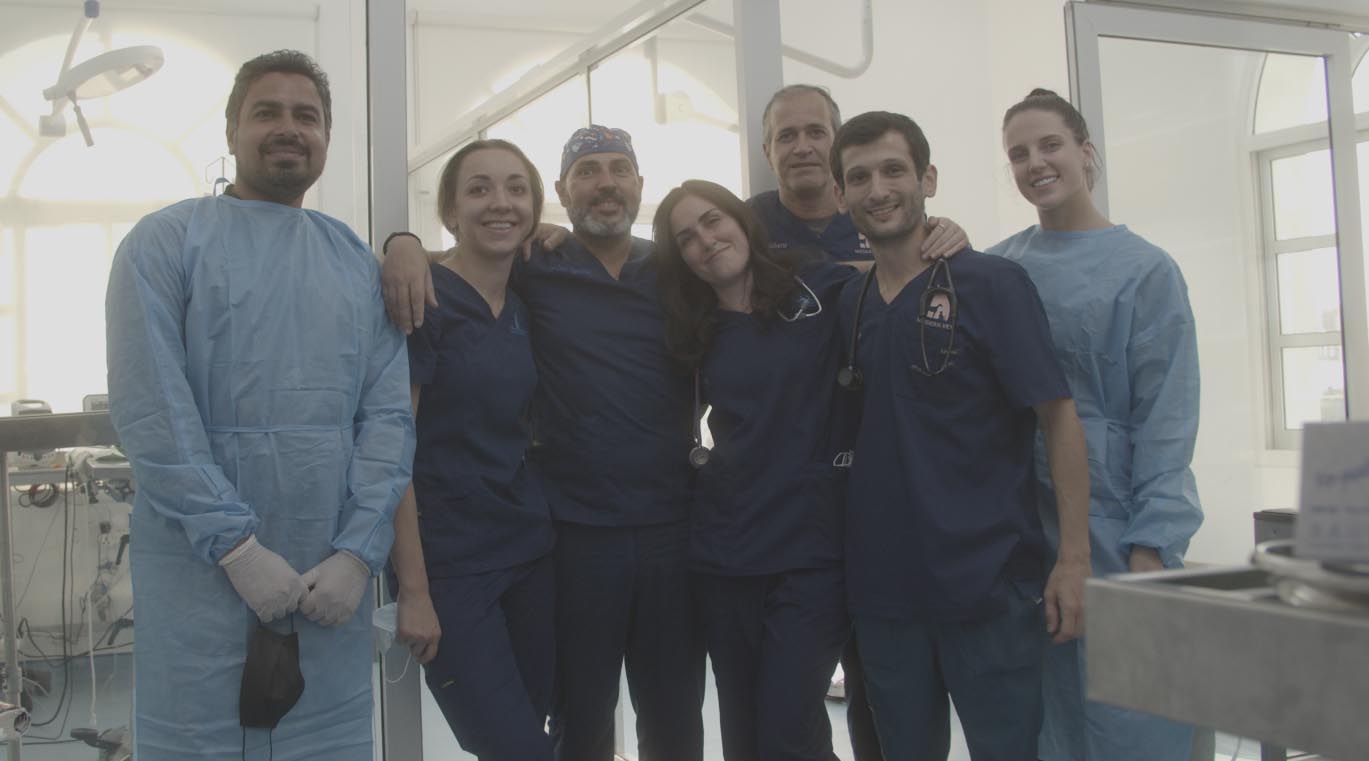 FIRST PDA SURGERY IN DUBAI
For the first time in Dubai, a team of five veterinary surgeons at Modern Vet have successfully completed surgery on a heart the size of a golf ball. Holly, an eight-month-old Pomeranian puppy was suffering from a serious congenital heart defect, Patent Ductus Arteriosus (PDA). Without the surgery, she would not have survived. Fortunately for Holly, the team of surgeons at Modern Vet successfully carried out the surgery allowing her to now live a long and happy life. Holly has now fully recovered from her surgery and will be relocating to the U.K. at the end of the month with her family.
Dr. Joao Figueira, Modern Vet's Orthopedics and Soft Tissue Surgeon, and Dr. Silvério Moniz, a Soft Tissue Specialist Surgeon successfully carried out the PDA surgery; it was led and coordinated by Dr. Jose Botte who played the role of lead cardiologist and is the only veterinary cardiology specialist in the U.A.E. Dr. Cristina Epifanio, a neuro specialist at Modern Vet took charge of the anesthesia throughout the 2-hour long surgery and was also manually ventilating the patient. Dr. Farooq Chaudhry was assisting throughout the procedure. They couldn't have done it without the help of our two gifted nurses, Sam and Tetiana.
Source: Khaleej Times
The National News
For more information or to schedule your next appointment, please contact the Modern Vet front desk by calling 800-82 or you can use the WhatsApp button on our website. We are open 24 hours, every day of the week!