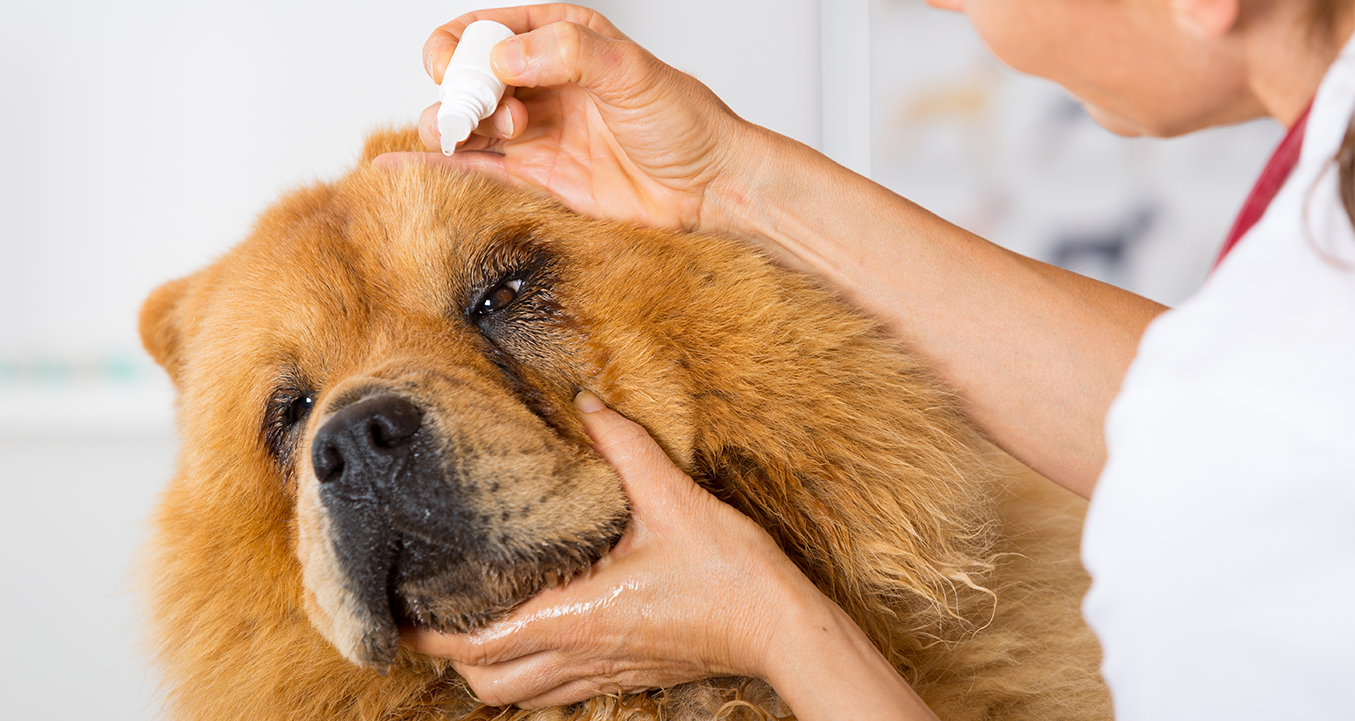 OPHTHALMOLOGY
If your pet is suffering from a disorder of his or her eyes, it is possible that your veterinarian refers you to a Veterinary Ophthalmologist.
Working from one of the longest-standing veterinary practices in the U.A.E., our practice acknowledges that we now offer the strongest and most reliable local vet ophthalmology department in the U.A.E.
A pet's ocular (eye) health is the forte of a Veterinary Ophthalmologist; a vet ophthalmologist's focus is on a pet's ocular health, hence they practice the treatment of underlying disorders through therapy, medication, and/ or surgery.
Ophthalmologists are veterinary specialists that possess a higher-level education than that of a general veterinarian (DVM); ophthalmologists have acquired advanced knowledge in treating and performing advanced surgical techniques relating to a pet's eyes. Vet ophthalmologists are board-certified specialists in the diagnosis and treatment of conditions involving an animal's eyes and the connected anatomy that surrounds it; Vet Ophthalmologists are generally trained to operate on both small and large animals.
If your pet is suffering from damage to his or her eyes or is having trouble seeing you, you should make an appointment with our ophthalmology referral service as soon as possible. Pet eye check, cat eye check, and dog eye check are all available at Modern Vet today!
The surgical options routinely offered include:
1. Consultation Ophthalmology
2. Schirmer test
3. Fluorescein test
4. Tonometry
5. Ophthalmoscopy with photo
6. Gonioscopy
7. Nasolacrimal canal flushing
8. Subconjunctival injection
9.Hotz Celsus procedure
10.Kuhnt Szymanowski procedure
11.Stades procedure
12.Medial canthoplasty
13. Lateral canthoplasty
14.Palpebral Fissure reduction Size
15. "V" Full-Thickness Excision
16. Sliding Skin Graft
17. Rhytidectomy
18. Surgery for eyelid agenesis lip to lid procedure
19. Pocket technic prolapse lacrimal gland
20. Surgical correction of the everted nictating membrane
21. Surgical treatment for Symblepharon
22. Surgical treatment for Dermoid
23. Enucleation
24. Evisceration with prosthesis
25. Exenteration
26. Cryodestruction of distichiasis and pigment of the cornea
27. Partial keratotomy
28. Corneoscleral and corneoconjunctival transposition
29. Corneal grafts, keratoplasty with BioSiS
30. Diamond boor debridment
31. Suturing the corneal wound
32. Remove luxated lens (tradition type)
33. Phacoemulsification cataract
34. Tarsoraphy, blepharoraphy
35. Centesis anterior chamber