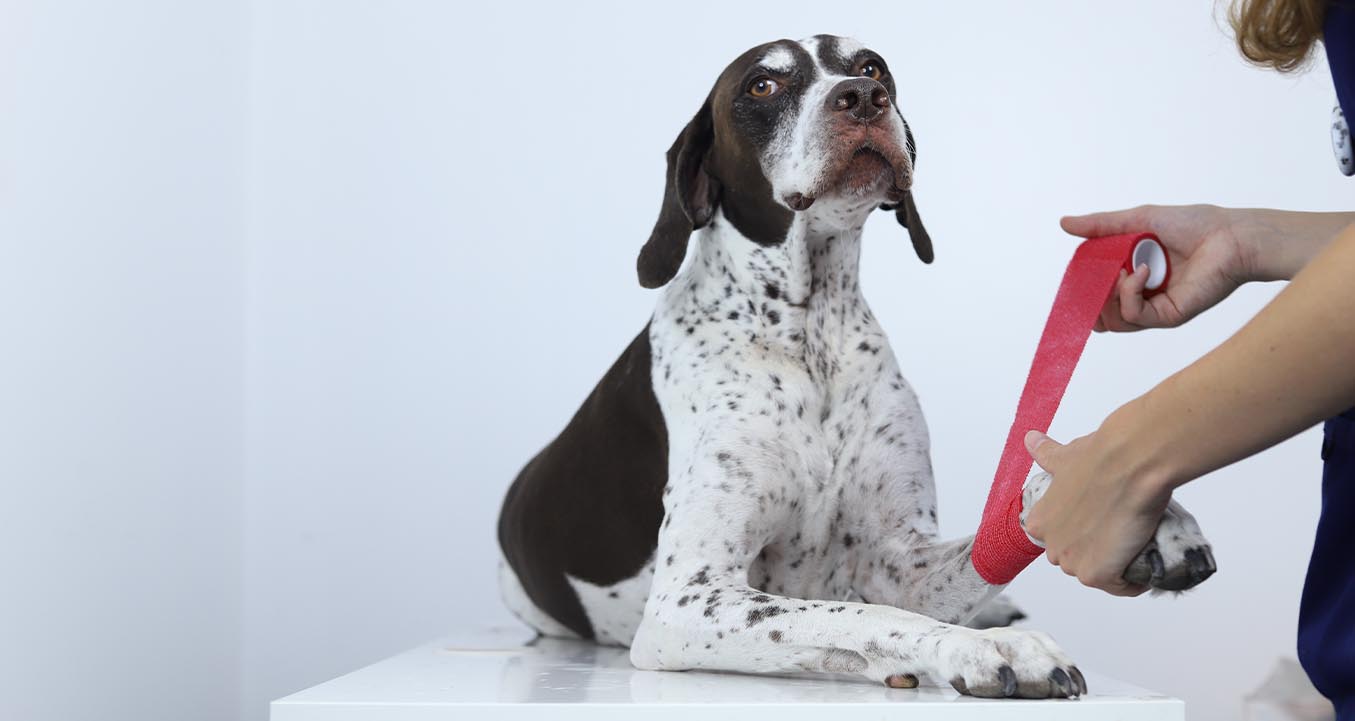 SOFT TISSUE & ORTHOPEDICS
Veterinary orthopaedics focuses on the treatment of musculoskeletal problems in pets.  Joints, soft tissue, bones, muscle, ligaments, and tendons are all treated in our clinic. Orthopaedic disorders can be inherited or developed as a result of trauma, infections, or immune system problems. We provide a full variety of services at Modern Veterinary Hospital, from screening and diagnosis to medical treatment and rehabilitation.
Some of the conditions our vets specialize in are:

Hereditary joint diseases

Patella luxation

Fractures

Cruciate ligament tears

Arthritis
…to name a few.
Our board-certified surgeons have a total experience of more than 125 years. They work alongside anaesthesiologists who monitor all patients throughout the procedure. Our orthopaedic surgeons are well-versed in the treatment of pain, fractured bones, and internal and exterior traumas. Pain management and post-operative care are also important aspects of our work.
General anaesthesia is used for orthopaedic surgery. Our anaesthesiologists conduct a thorough physical examination and blood panel before beginning any aesthetic treatment. We are dedicated to closely monitoring our patients using the most up-to-date technologies and heat support to assure your pet's comfort. For the safe administration of fluids during the procedure, we employ IV (intravenous catheters). The safety of your pet is our first priority.
Pre-operative, intra-operative, and post-operative anaesthetic and medical protocols are included under pain management. Pain medication is given to all surgical patients, including pets undergoing routine procedures.
We understand that surgery can feel like a great undertaking to pet owners, but you can be assured that with the experience of our specialists, we are equipped to provide your pets with the best care possible.
FAQs
What are the benefits of veterinary orthopedics?
As with many areas of veterinary medicine, the benefits of veterinary orthopedics largely depend on early diagnosis and treatment. Early intervention can help prevent long-term damage to your pet's joints, bones, or ligaments.
In addition to preventing joint problems from getting worse over time, it's essential to identify what exactly is causing them so that you can treat any underlying causes and their symptoms.
How long does it take for a pet to recover from a surgical procedure?
How long it takes for a pet to recover from a surgical procedure depends on the procedure, your pet's age and medical history, and whether or not they are recovering in the hospital.
Some pets can go home the same day after an operation; others may need to stay in the hospital for a few days. Surgery tends to cause more discomfort than other types of treatment for dogs and cats. This can be especially true if there is any blood loss during surgery (for example, if your pet needs a blood transfusion).
What are some common fractures we see in dogs and cats?
Fractures are common in dogs and cats. Common fractures include distal radius fractures, femoral head, and metatarsal fractures.
Common phalanx fractures seen in cats include osteochondritis dissecans (OCD), luxating patella (LUX), or exostosis of the humerus (HT).
Will my pet's surgery be performed on the day of the initial appointment?
In most cases, your pet's surgery will be scheduled on the day of the appointment. However, if you have an emergency that needs immediate attention and cannot wait until your next regular appointment (which typically occurs every two weeks), please notify us as soon as possible so we can get it scheduled immediately.