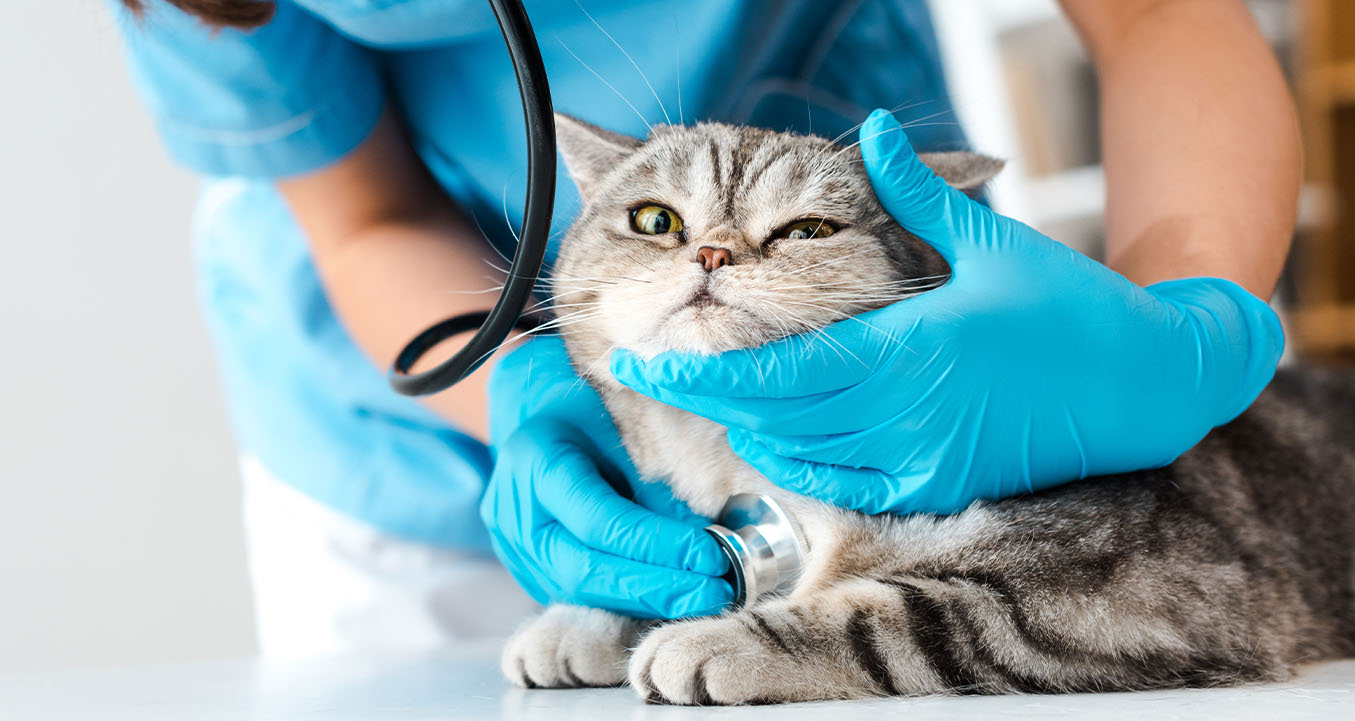 VET FOR CAT
At Modern Vet, we solely provide veterinarian care, boarding, and grooming for cats. Modern veterinary clinics are committed to delivering superior care for cats and their owners. Our skilled, caring veterinarian care staff has a lot of expertise and experience to address our feline patients' special demands and health problems. We want to make every cat's visit as tranquil and comfortable as possible.
Our seasoned feline vets provide comprehensive treatment, including Wellness Exams for Kittens,
Adult Cat Annual Exams
Vaccines recommended based on your cat's lifestyle
Cat Spaying and Neutering
Cat Spaying and Neutering
Geriatric Consultations and Exams
Exclusive Cat Boarding and Grooming
Our cat wellness care services are designed to support cats during all six stages of the feline life cycle: kitten, junior, prime, mature, and senior. Our veterinarians are dedicated to ensuring that all cats enjoy long, healthy, and active lives by providing specialized care for each life stage. We also provide behavioral guidance for common feline issues, such as destructive scratching, inappropriate elimination, feline aggression, and environmental enrichment.
In addition to these treatments, our cat hospital has a pharmacy on-site to fill prescriptions promptly. You can get cat chow for specific diets at our cat veterinary clinic in dubai.
Grooming Service for Cats
For cats who require further grooming care, we provide the following veterinarian grooming services:
Toenail clipping
Application of Soft Paw
Ear cleaning
Bathing
Cleaning filthy fur to minimize odors
Medical bathing treatments
Full shaves
For a stress-free experience, all our grooming services are performed using feline-friendly handling techniques!
As part of Modern Vet's objective to deliver a unique, feline-friendly experience, each cat's distinctive personality must be considered. Occasionally, it may be ideal for your cat's experience to administer a stress- and anxiety-relieving medication. Please rest assured that we will always prioritize your cat's well-being and do everything possible to prevent unwanted encounters. Please discuss your cat's temperament, preferences, and needs with our staff!
Cat Ambulance Service
If you think your cat may be injured or sick, we can help. We have an excellent ambulance service for cats. The staff at our vet clinic will take care of your pet if he needs to be transported to another facility for treatment or medication. Cats are treated with care and compassion at this specialized veterinary hospital, where they receive the best possible care under our state-of-the-art facilities that offer 24/7 monitoring capabilities through remote access technology such as webcams in every room of our facility so we can see what's going on while they're sleeping!
Cat taxi Service
The cat taxi service is a unique and convenient way to transport your cat. We come to you! No need to drive your car; open the door and let us take care of it. Our drivers will bring back a clean cage, fresh water and food for your pet while they wait at home or office premises.
Why visit a Modern Vet cat veterinary clinic?
Our veterinary staff knows that a trip to the veterinarian can be traumatic for cats and their owners, so we designed an environment exclusive to cats. At our cat clinic, we are aware that the sounds and odors of other animals, such as dogs, can be extremely frightening and disturbing to cats. Therefore, our clinic prohibits dogs and other animals. This results in a tranquil and stress-free environment. We invite you to take a virtual tour of our cat hospital or plan an in-person visit to discover more about how our cats-only approach to care can benefit you and the essential animals in your life.