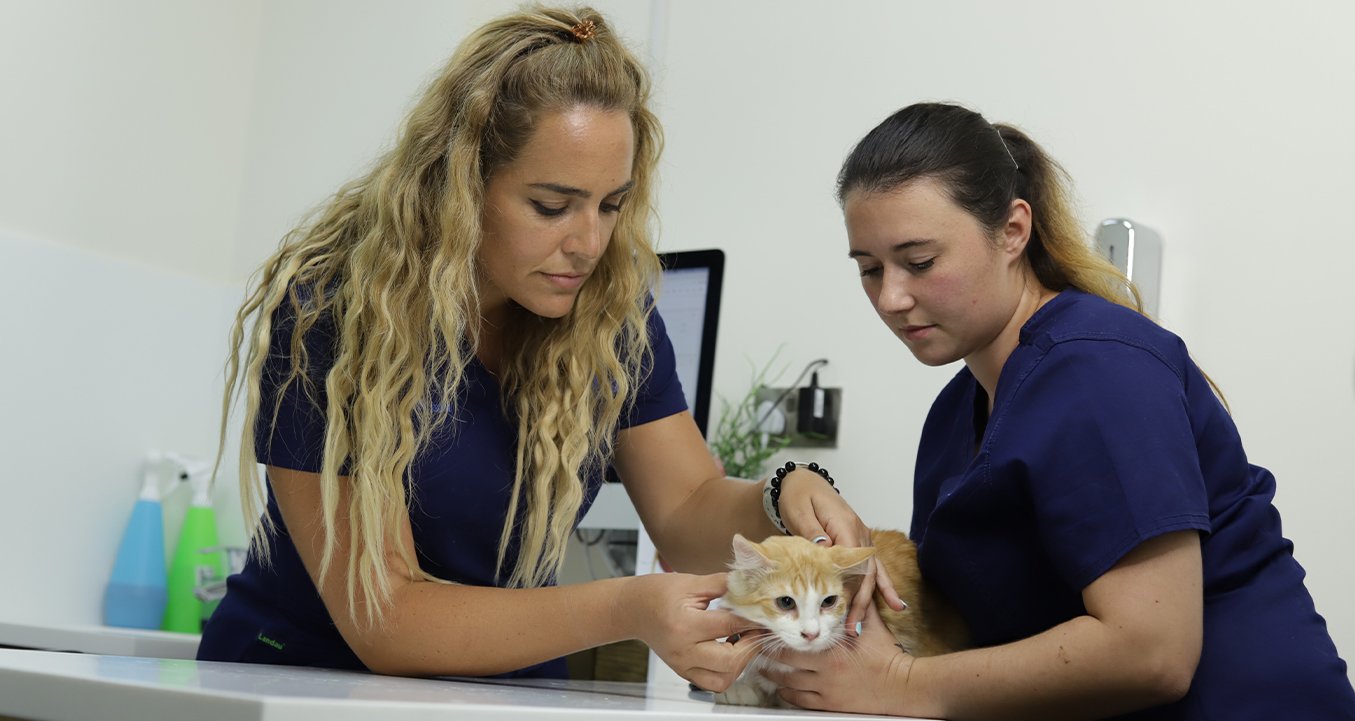 DERMATOLOGY
Skin-related issues are not limited to human beings and can plague animals too. Much like their owners, pets should also have regular visits to the dermatologist. Like us, pets can suffer from skin rashes, allergies, infections and other related issues, which can be aggravated by the hot climatic conditions. Since animals spend most of their time walking and lying down on the ground, their skin is more prone to contracting infections and to being aggravated. Skin conditions in pets should not be taken lightly because of the possibility of the disease being transmissible to you. Pet health can be beneficial to the overall health of your household. Our veterinary dermatologists are highly trained in treating skin, hair, and ear conditions in pets.
Skin and/or ear conditions are one of the common reasons behind why pets require veterinary care. Our veterinarians are capable of diagnosing and treating all kinds of skin, ear, and nail problems through their medical knowledge coupled with modern testing to make a diagnosis and determine the best treatment approach for your pet.
If a skin problem persists, intensifies, or does not have any obvious diagnosis, making it more difficult to manage, our dermatology team is always here to help. Managing chronic or seasonal itchy dermatitis can be very frustrating for both pet and owner alike. However, there are many treatment options available now to help achieve the best quality of health and life.
Dermatology Conditions Evaluated At Modern Vet:
Allergies
Ear infections
Itchy skin or chronic dermatitis
Coat disorders
Nail diseases
Footpad diseases
Unusual skin lesions