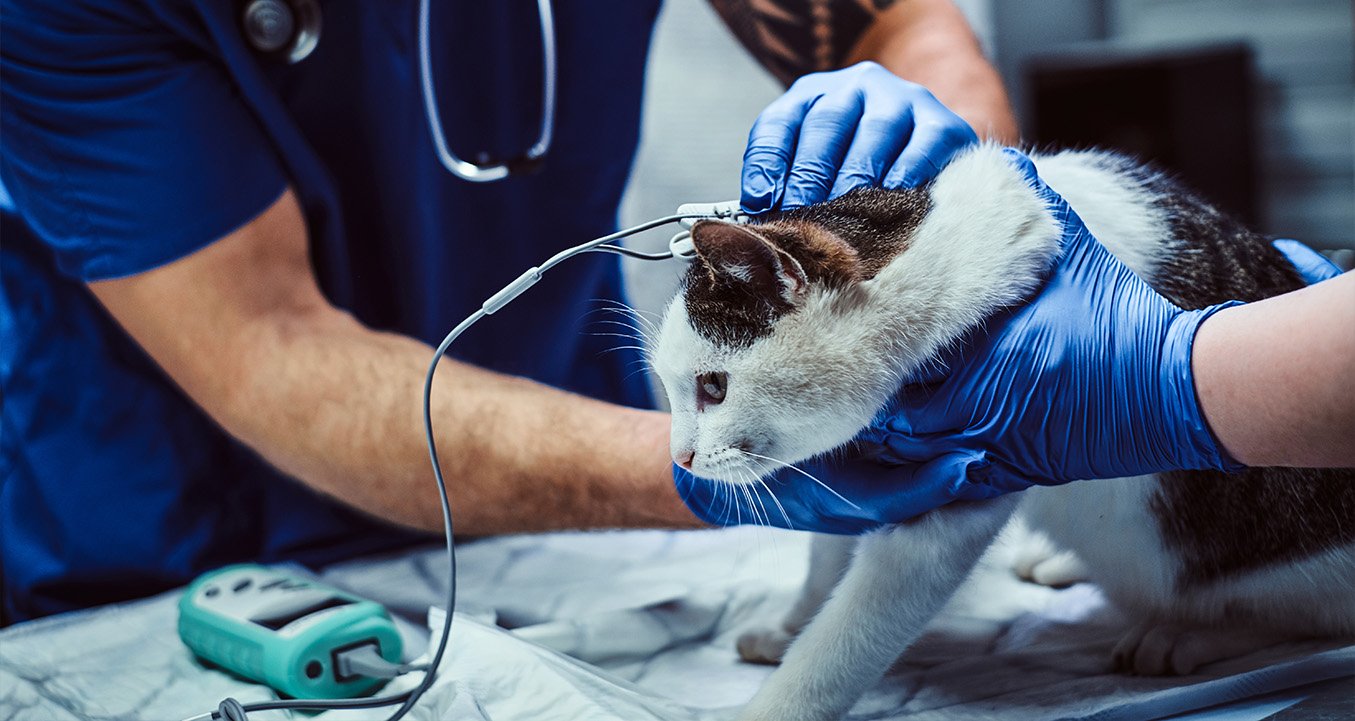 CARDIOLOGY
The study and treatment of the heart and the circulatory system in animals are referred to as veterinary cardiology. Human beings need a healthy heart to live a long and healthy life. The same is true for pets, whose cardiac health is our primary concern. Much like their human companions, pets can develop a range of heart-related disorders, requiring the availability of competent veterinary cardiac treatment. Heart diseases aren't preventable, but other measures can be taken to keep your pet's heart as healthy as it can be. Weight management, balanced diets, and frequent exercise are essential to keeping your pet in good shape and preventing additional stressors to the heart, like diseases and injuries. However, even when your pet looks to have a clean bill of health, annual exams shouldn't be underestimated. Allowing your veterinarian to examine your pet is the key to prolonging your pet's life.
As challenging as finding the best medical care facility for your beloved pet may be, Modern Vet is here to make it as easy for you as possible. Our veterinary clinic has several locations across Dubai, making it convenient for you to visit any one of our branches nearest to you.
Here's why Modern Veterinary hospital should be your first choice:
The only cardiology-focused veterinary hospital in the UAE.
Board-certified cardiologists with extensive knowledge and experience.
State-of-the-art equipment.
Provides surgical consultations and offers unique services: the only veterinary hospital to offer several surgical procedures.
The only multi-specialty hospital.
Round-the-clock pet health care.
FAQs
How do I know if my cat has cardiac problems?
If you have a cat, you may have noticed that they have trouble breathing or is wheezing. Several conditions, including heart disease, can cause this. If your cat exhibits any of these symptoms, it's essential to take them to the vet immediately so it can be checked out for cardiac problems. If you suspect your pet has some heart disease, several tests can be done at home before visiting the vet's office.
Can heart disease be managed in cats?
Heart disease is a common problem in cats. It can be managed, but the treatment needs to be tailored to the cat's unique needs and preferences.
If your cat has heart disease, you may ask your veterinarian about medications to treat humans with heart problems. The same medicine will not work for your pet because many factors (such as weight) make animals' bodies differ from humans. If you're interested in using medication for your pet's health benefits, talk with your vet first about what they recommend and how long it should be taken before trying something new out on them!
What are the most common heart diseases in cats?
The most common heart diseases in cats are:
This disease affects the muscles of your cat's heart and causes it to become weak or sluggish.
Heart failure. Your cat may have this condition if he can't get enough oxygen into his bloodstream, possibly due to an underlying lung or heart problem or because there are too many fluids around his lungs (congestive heart failure).
Valvular diseases such as mitral regurgitation and pulmonary artery stenosis (narrowing). These conditions make it harder for blood to flow through your cat's arteries—and if you have both problems at once, it could quickly lead to congestive heart failure!