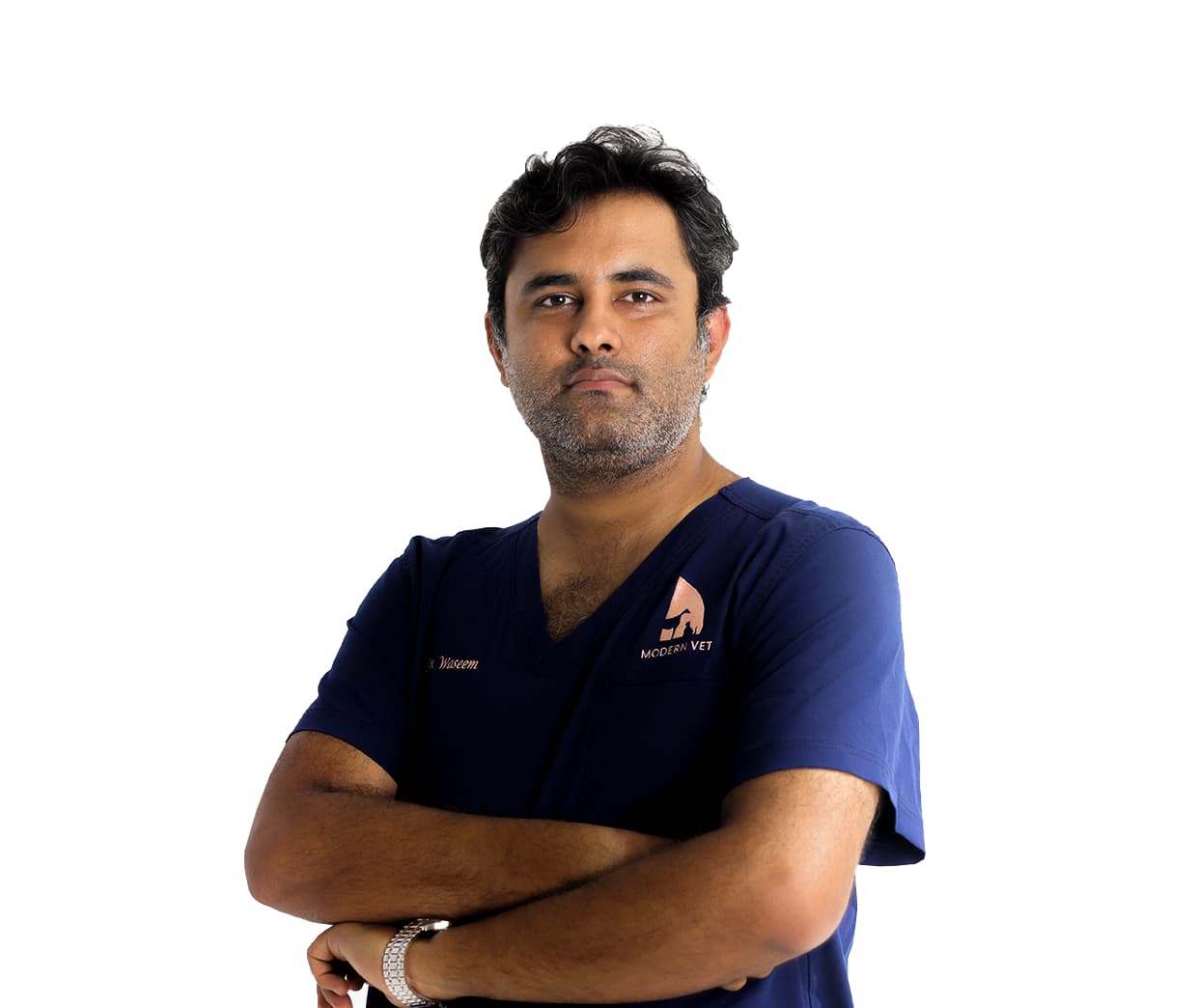 Dr. Muhammad Waseem Aslam
DVM, RVMP, GC-SAECC, EMSAVM
Dr. Waseem was born in Pakistan in an animal loving family with birds, poultry, cats, a dog, goats, buffalos, and cows. He obtained his early education from his hometown and then traveled to boarding school for his secondary education. Dr. Waseem received a prestigious provincial government scholarship in 2008 to study veterinary medicine at one of the top-ranked universities in Pakistan.
While working at multiple international practices, he found great interest in Small Animal Internal Medicine, Small Animal Emergency and Critical Care and Small Animal Radiology and Imaging fields of study.
Dr. Waseem traveled to several Asian, European, American, and Australian institutes to acquire the skills required to practice in specific disciplines of the small animal practice and also completed two masters degrees; the European Masters of Small Animal Veterinary Medicine in the discipline of internal medicine at the University of Luxembourg under the European School for Advanced Veterinary Studies and Master of Veterinary Sciences in small animal radiology and Imaging from Universiti Putra, Malaysia.
To further refine his clinical skills in the relevant disciplines, Dr. Waseem took part in several certificate programs including a course on Small Animal Cardiorespiratory Medicine at the University of Sydney and a Graduate Certificate in Small Animal Emergency and Critical Care at the University of Melbourne.
Besides the acquired veterinary skills, Dr. Waseem is the author of several scientific papers published in peer-reviewed international journals on small animal diseases. In the year 2022, he relocated to Dubai to work at the Modern Vet Hospital and to continue with his passion in animal care and veterinary services.
The level of expertise and professional approach by the staff and doctors is amazing. They look at the problem in details and allow ample time for each visit to discuss in depth the root cause and possible treatments, educate the pet owners and guide them through the healing process.
Amazing friendly staff, quick and with a professional service.
Very clean and modern facilities, very polite and professional service! Thank you!