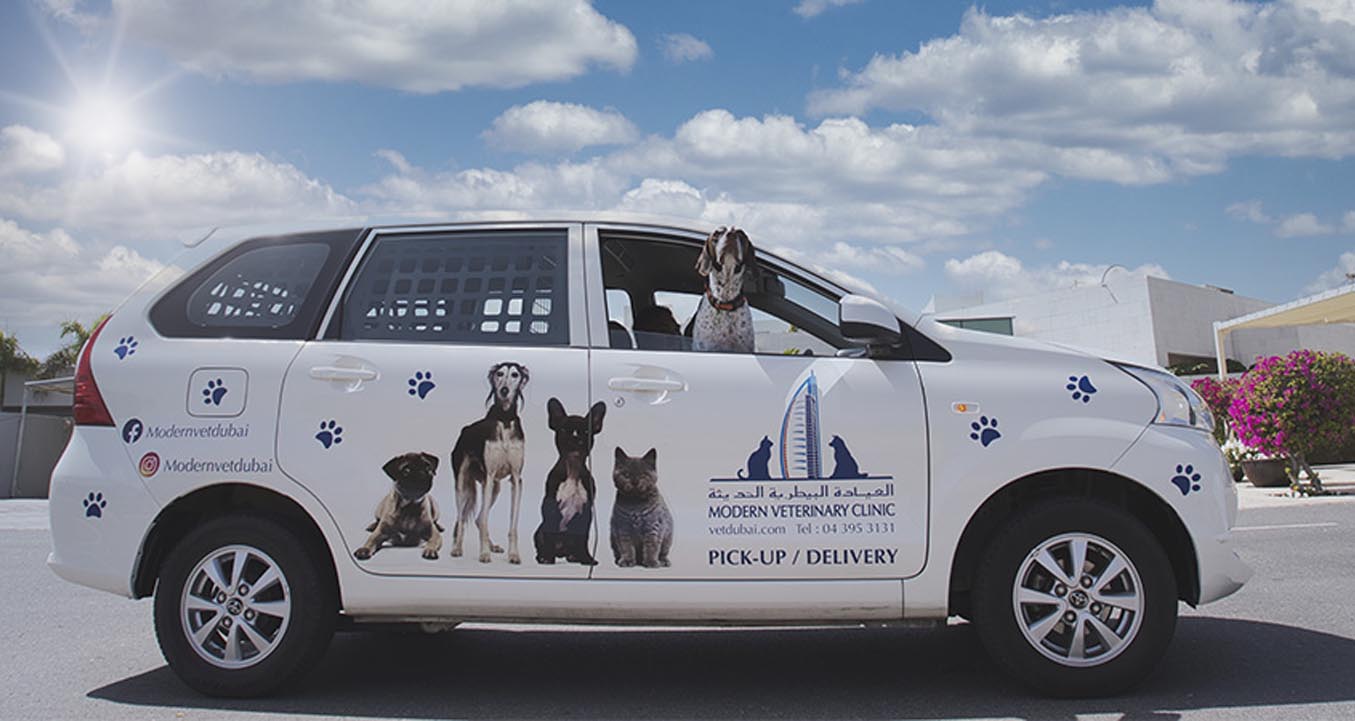 PET TAXI
Most taxis are built for and serve human needs and purposes. Our vehicles however, have been designed to cater to pets and fashioned to transport animals. Our pet taxi is an agreeable and safe transport service extended to all our valued patients.
How Does It Work?
Our vehicles are furnished with crates that keep your pets safe when on the move. One of our registered veterinary technicians or experienced animal handlers will always accompany your pet during the journey. We are committed to offering only the best, safest and most reliable pet transportation services in Dubai.
When Must You Avail Our Pet Taxi Service?
When your crate is too big for your vehicle.
When you struggle to lift your large pet into your car for their routine check-up.
When your car is deemed unsafe for travel with pets.
When you are unable to drive.
When you have a packed schedule.
When the timing(s) of your veterinary appointment conflicts with your work schedule.
For more information or to schedule your next appointment, please contact the Modern Veterinary Clinic front desk by calling 800-82 or you can use the WhatsApp button on our website. We are open 24 hours, every day of the week!
Visit Team page to meet MVC medical crew and About us page to learn about our philosophy. Follow us on social media to be in touch, we are presented on Instagram and Facebook.