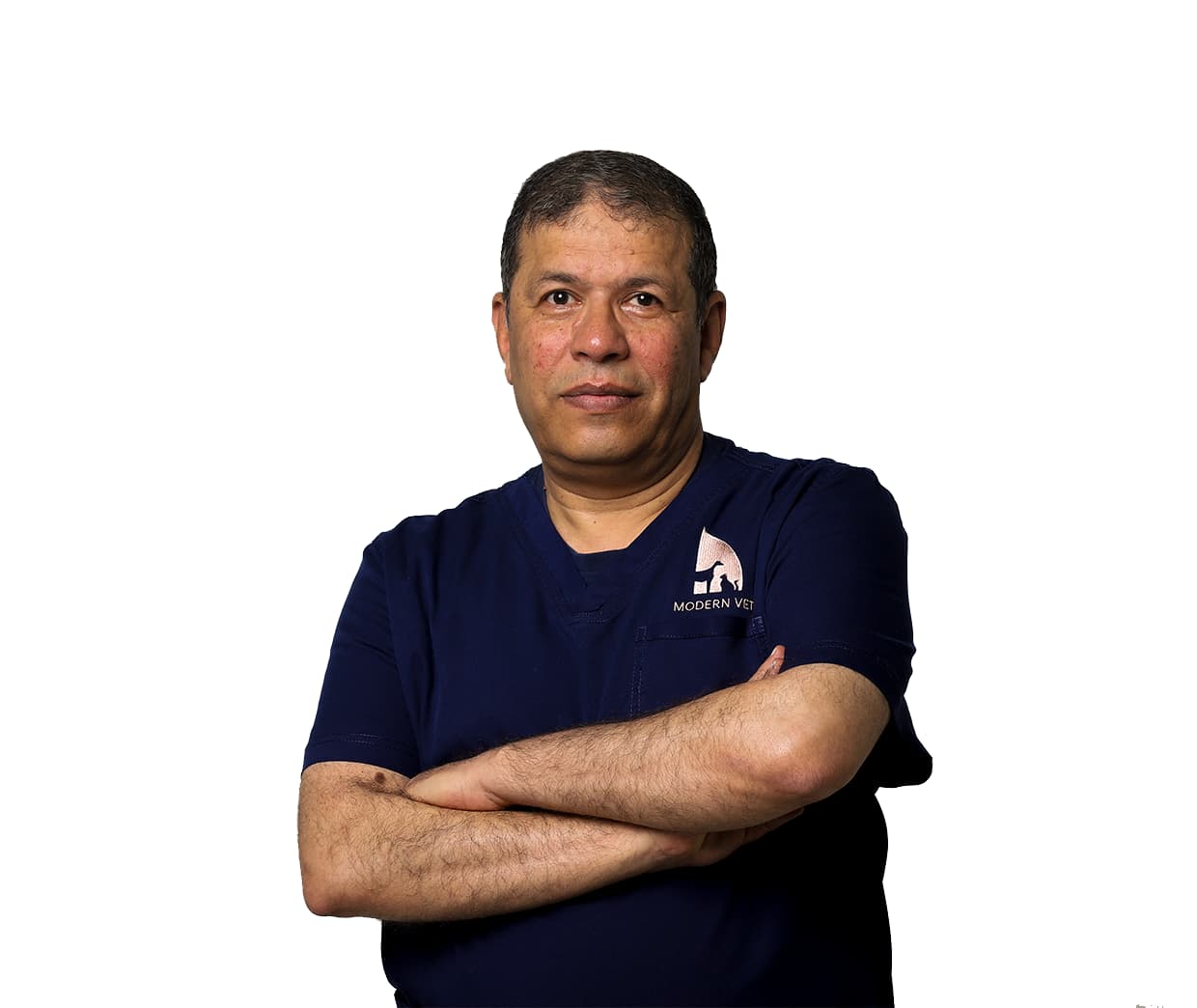 Dr. Ehab is a highly accomplished veterinary professional with an impressive track record spanning over 21 years. He graduated with a Bachelor's degree in Veterinary Medicine from Cairo University in 1986 and is a certified veterinarian from the North American Board in Canada.
Dr. Ehab's expertise in small animal Veterinary Medicine is unparalleled, having worked in different countries such as the USA, Canada, Singapore, the Kingdom of Saudi Arabia, and now in the United Arab Emirates at Modern Veterinary Clinic. His extensive experience in the field has allowed him to develop special interests in critical care management, emergency surgeries, soft tissue surgeries, and internal medicine.
In addition to his professional accomplishments, Dr. Ehab's passion for reading and traveling are a testament to his well-rounded personality. He believes in continuous learning and strives to stay abreast of the latest developments and best practices in his field.
Dr. Ehab's dedication to providing the highest level of care to his patients is unparalleled. His exceptional skills, knowledge, and attention to detail make him an invaluable member of any veterinary team. Whether in the surgery or exam room, he consistently demonstrates his commitment to improving the lives of animals through his expertise and compassion.
Great experience, my cat healed after the surgery so fast , the nurses and doctors are great !
Excellent care of all of my cats, quick and brilliant treatment, highly recommended
This is the best Vet office ever! The doctors and staff care so much about your pet. They don't have long wait times and they are so helpful. They go above and beyond to make sure you have a quality experience. I wish I could taken them home with me to the US. Thank you Modern Vet for all your hard work!