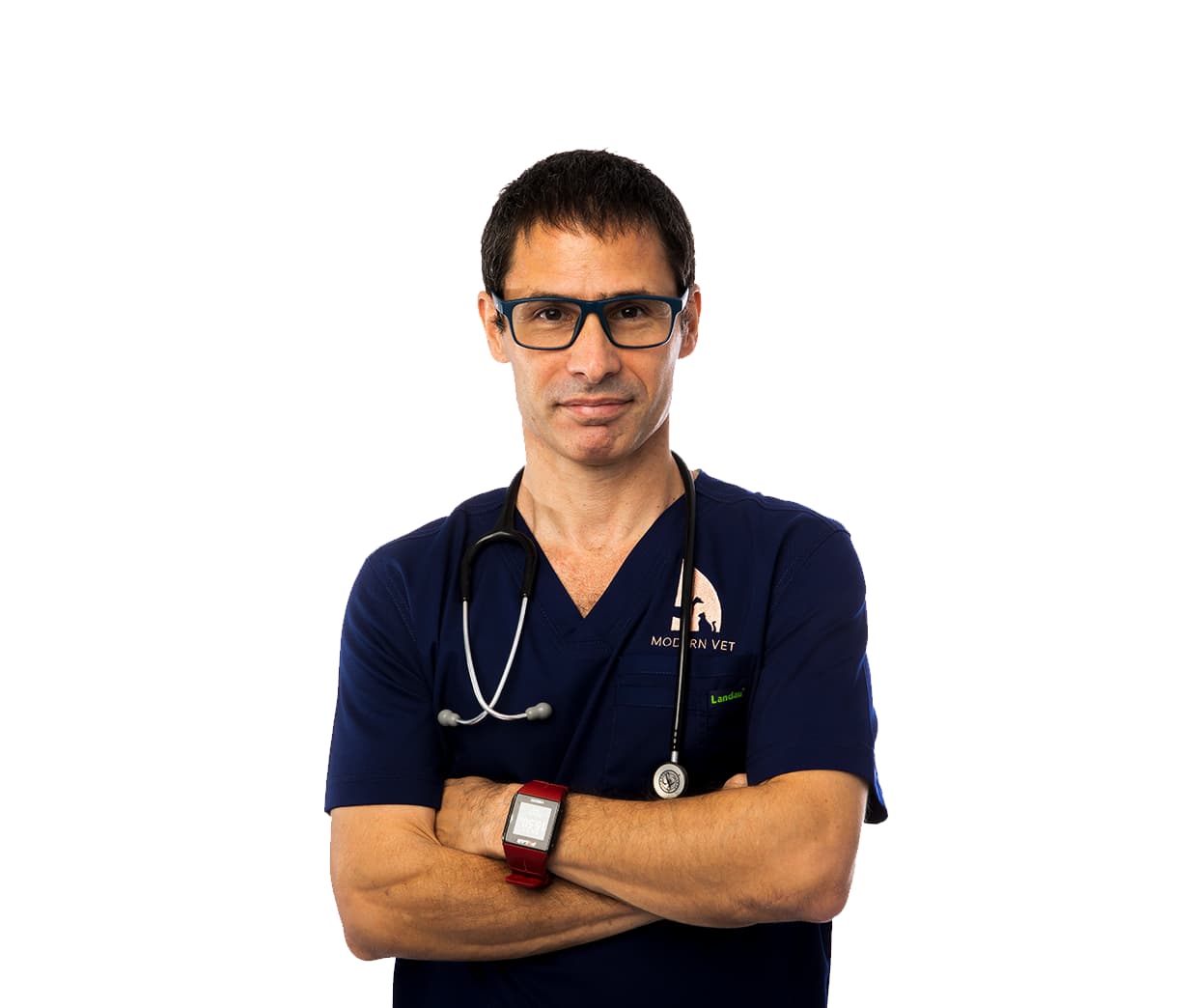 Dr.Horacio grew up in a few Kilometers away from La Plata in Argentina. He first obtained his veterinary degree in Argentina at the University of La Plata where he also had his first work experience. Wanting a change, he decided to move to Mallorca, Spain where he worked as a veterinary surgeon for 11 years. During this time he established his own veterinary practice and later worked at an insurance company as a veterinary inspector.
In 2013, Dr.Horacio moved to Dubai and has been working as a veterinary surgeon ever since. Dr.Horacio enjoys all aspects of small animal medicine and surgery. He has a special interest in the field of dentistry and is among the most sought after dentistry specialists in the U.A.E. He is enthusiastic about sharing his knowledge and experience with his colleagues and clients alike, whilst actively contributing to pet healthcare in our local community. His clients readily recognize his passion for veterinary medicine and his dedication to the care of all patients. In his downtime, Dr. Horacio practices for and enjoys running marathons, and spending time with his kids. He is fluent in Spanish, Portuguese, and English.
Dc. Horacio is one of the best doctor that I've ever seen in my life. Responsible, Professional, Patience, very gentle with the animals. He takes time to explain you everything and I love his way to work.
Just wanted to thank all the staff at the Modern Veterinary clinic. Our dog had to have a tooth surgically removed and they did an outstanding job. Cleaned his teeth and clipped his nails as well. I am astounded at Dr. Horacio skills. Thanks
Great service, very professional staffs especially Doctor Horacio who is very gentle to my cat Sushi. Thanks to the receptionist as ! well Dana,J-M, Derick, everyone!