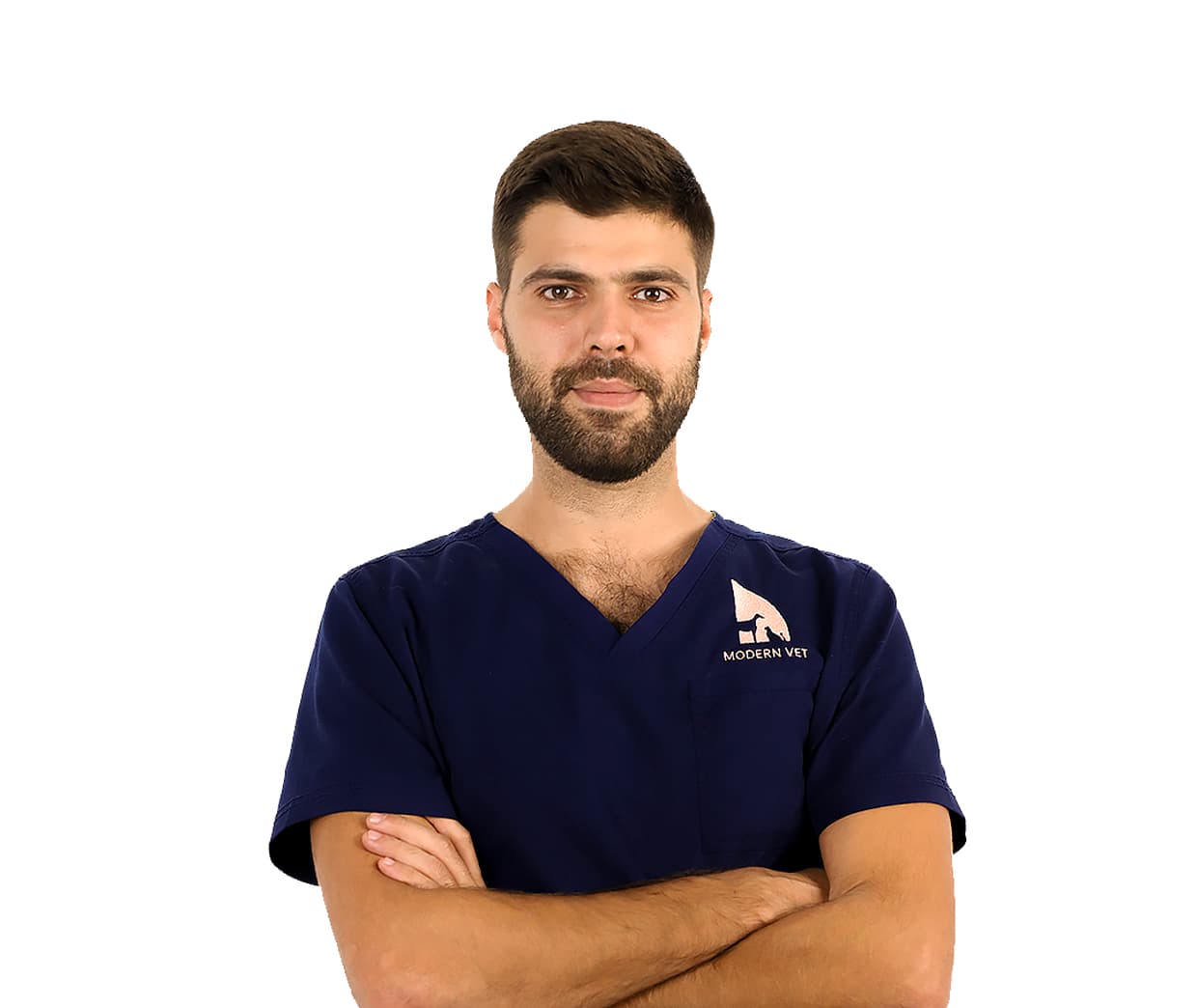 Dr. Kirill was born in Belarus, that same year he and his family relocated to Lebanon. It was here that Dr. Kirill was raised and lived most of his formative years. He was brought up around animals and had many pets growing up, which he believes to be the reason behind his intense compassion and love for animals and his deep rooted drive to help them live better quality lives.
Dr. Kirill moved back to Belarus to pursue his career in veterinary medicine at Vitebsk State Academy of Veterinary Medicine. After graduating in 2018, he moved back to Lebanon where he joined a small animal veterinary practice and worked with top veterinary specialists who helped him acquire knowledge and experience in his field of veterinary medicine. Dr. Kirill was also an active member in rescuing and ensuring a complete recovery in stray cats in Lebanon.
In 2022 Dr. Kirill moved to Dubai to begin practicing vet medicine at Modern Vet. His motivation was to grow professionally, to familiarize himself with new people from international backgrounds, and of course for the beautiful beaches that we have in the U.A.E.
Whole team is super professional! Top facilities too!
They are always very helpful and professional, and Maya is very happy when going to this vet clinic any time :)! Thank you!
I want to thank the branch in JVC for such an outstanding service. Not only did they do an amazing job with Rita but kept me calm. Would 1000% recommend them!