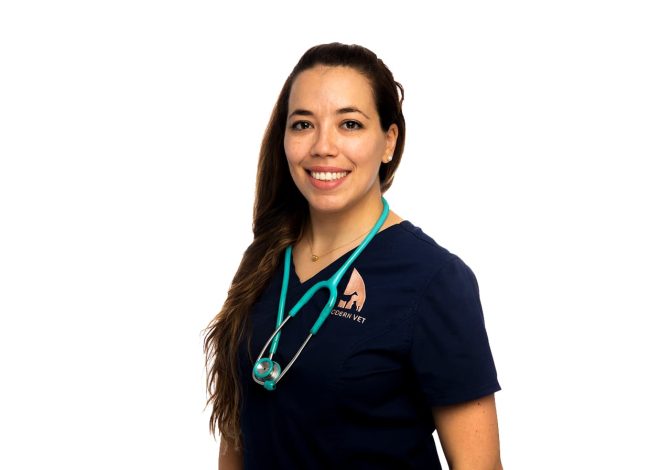 Dr. Marta Gambarin
DVM
General Surgery

Internal medicine

Small Animal Surgery
BIOGRAPHY
Dr. Marta was born and grew up in the beautiful city of Milan in Italy. It was at only three years old when she broke the news to her parents; she would one day become a vet and not once has she had second thoughts or cold feet about it. Dr. Marta was set and her mind was completely made up. She always had a deep connection with animals, sometimes better than with humans as she tends to find peace when around them.
Dr. Marta graduated from the University of Milan in 2012 with a DVM and immediately began volunteer work at a charity in Hurghada, Egypt where they treated predominantly stray animals. Subsequently, she worked at a veterinary clinic in Italy close to Parma for three years that equipped her with great experience and helped her discover orthopedic surgery, another passion of hers. What really made her into the vet that she is proud of being today would definitely be those three years spent in Egypt.
In Egypt Dr.Marta and her team were dealing with all species of animals; ranging from dogs and cats, to camels, horses, donkeys, goats, monkeys, and whatever wildlife needed help (raptors, foxes, storks, seagulls, sea tortoises and the list really does go on.
In 2018, Dr.Marta got an opportunity to move to Muscat, Oman where she gained experience and improved knowledge in the field of internal medicine, in surgery.
Dr. Marta relocated to Dubai in early 2021 and believes that this is a great step forward in her career.
There are a few other things that make Dr. Marta's life even more complete; she plays rugby and loves dancing salsa. She grew up horseriding and scuba diving and still does her best to find time for these activities.
At the moment Dr. Marta has 2 dogs rescued from Egypt and 2 cats rescued from Oman but during the years she rehoused many more, which is a small passion of hers, a kind of mission, to try to give them a better life than life on the street.
Paco loves Dr.Marta and she's the best vet ,I recommend her 100% .She always knows what's best for him and treats him so kind. Modern vet 5 🌟
Modern Vet JVC clinic is the best! They helped my dog in so many different occasions, when he was in extreme pain. Dr. Marta and her team (Martin and Kate) and all the other support staff are just brilliant, kind and caring. They've done surgery on my dog and all went very well. I highly recommend them!