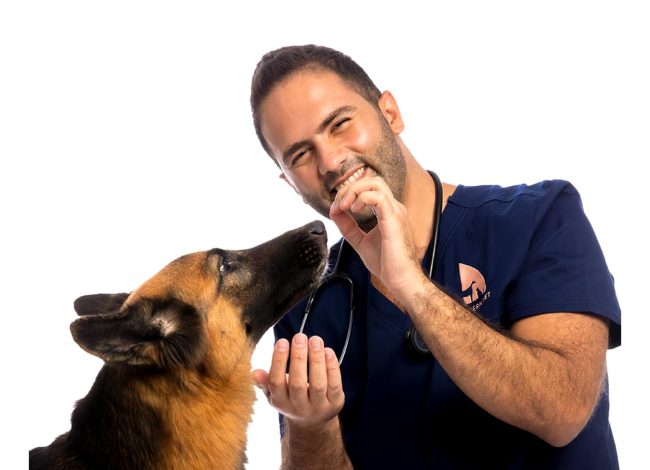 Dr. Rami Mdawar
DVM MVSc DISAMS DSISAS
General Surgery

Ultrasound

Orthopedics

Soft Tissue

Small Animal Surgery
BIOGRAPHY
Dr. Rami was born and raised in Lebanon. His love for medicine and his affinity towards animals developed as he grew older; He knew there and then that veterinary medicine was his calling. He graduated from the Lebanese University in Beirut, Lebanon in 2014 and subsequently relocated to France where he participated in a one-year internship program with a focus on small animal medicine and surgery at the Veterinary Teaching Hospital of Toulouse.
Dr. Rami then pursued a one-year specialized internship program in small animal surgery at the Veterinary Teaching Hospital of Lyon and completed a master's degree in biomechanical orthopedic implants at the University of Claude Bernard-Lyon. He then moved back to his home country and worked at a small animal private practice for three years.
In late 2020 Dr. Rami made the decision to relocate to Dubai and began working as a veterinarian full-time. Dr Rami has a passionate interest in surgery, emergency and critical care. Dr. Rami has attended several international congresses and workshops in order to further improve his skills. One could call Dr. Rami a perfectionist, always aiming to improve the deep knowledge he already encompasses, providing superior quality of care to all his patients. Dr. Rami enjoys being in nature, traveling and has an interest in eco-tourism.
Dr. Rami is very attentive and provides personalized care and is always available to answer any questions. He handles situations with calm and makes every issue seem very easy to handle.
Dr Rami and staff JR and Apple really supported me in my bad times. I thank them all from the bottom of my heart to take care of our little Rocky :)))))