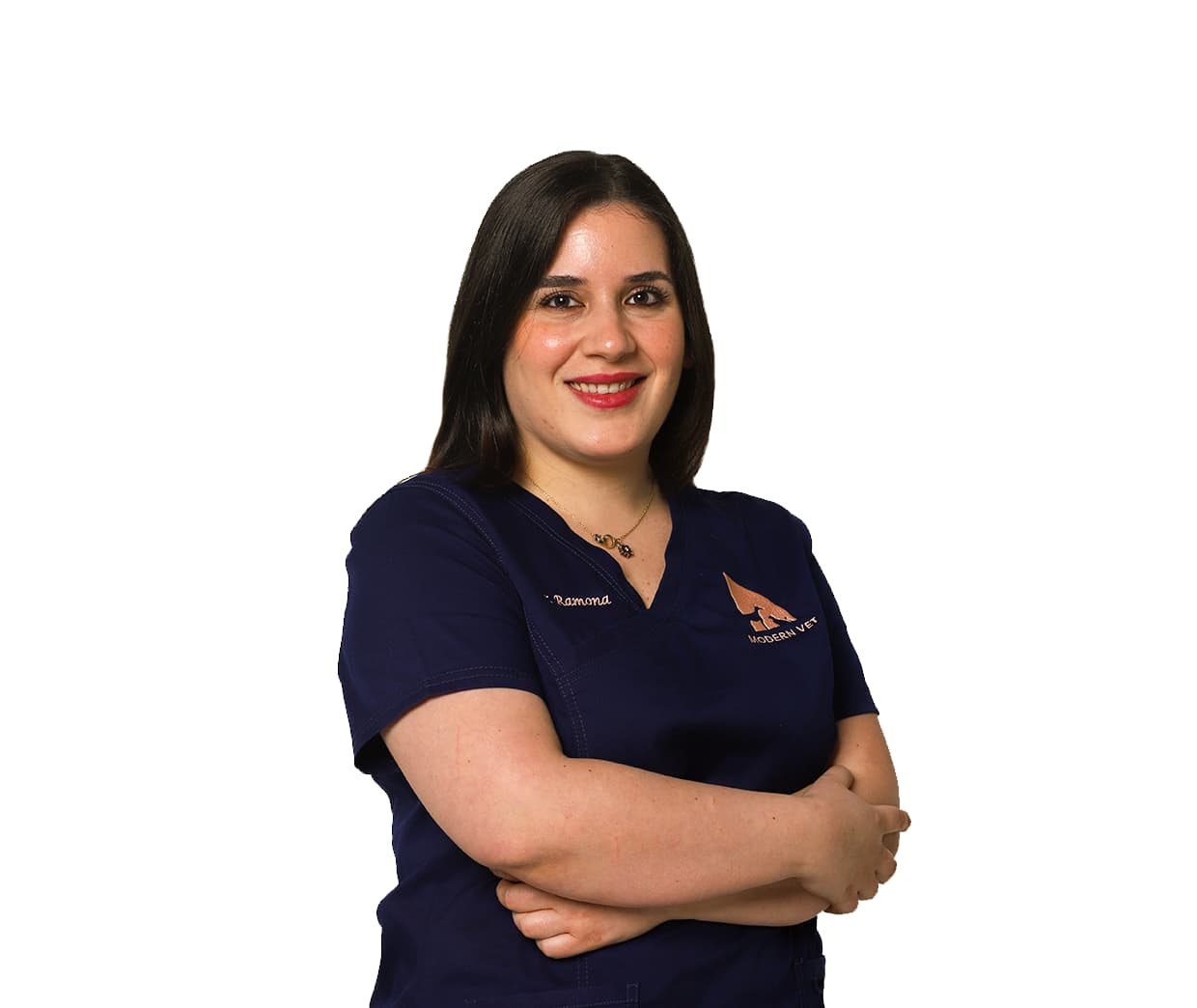 Dr. Ramona Jazopolo was born and raised in Beirut, Lebanon. At the young age of 13, she developed a passion for helping animals and started feeding stray dogs in the neighborhood. This passion turned into a lifelong commitment to animal welfare, and she volunteered with animal welfare NGOs for 5 years, rescuing stray animals all over the country.
Dr. Ramona went on to pursue a master's degree in veterinary medicine and graduated in 2014 as a Doctor of Veterinary Medicine (DVM) and Master of Veterinary Science (MVSc). She started working as a veterinary doctor immediately after graduation. She has a special interest in internal medicine, dermatology, and endocrinology.
In her free time, Dr. Ramona enjoys cooking and baking (a chef at heart), experimenting with make-up, and listening to music. She believes in leading a balanced life and tries to make time for her hobbies and interests.
She has recently relocated to Dubai and so far, she absolutely loves it!