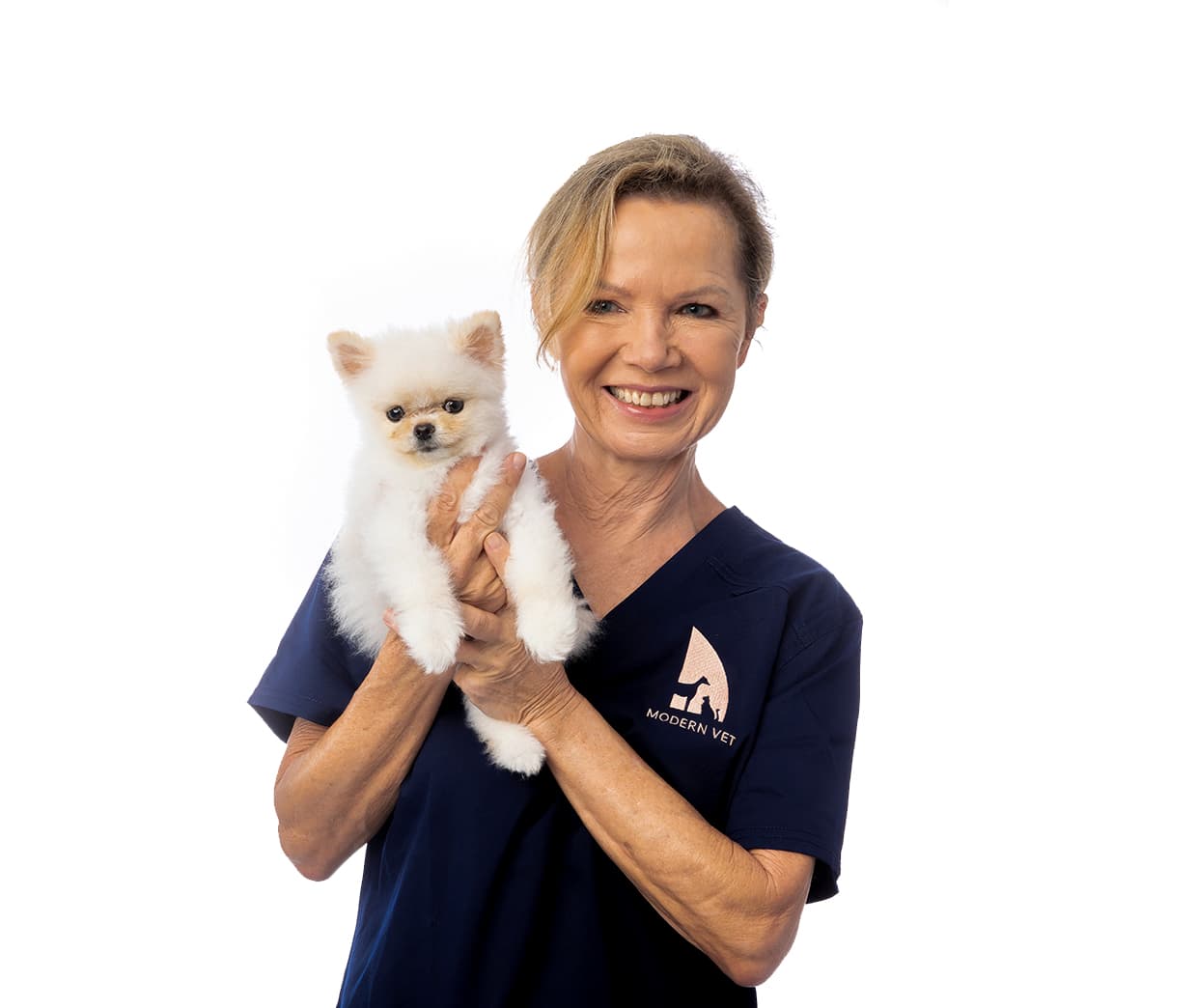 Dr.Renata grew up in the beautiful city of Krakow in Southern Poland.
Her love of animals started in early childhood, where she would often rescue stray kittens and hide them away in her room from her father. He always found out! This childhood passion turned into a vocation when she pursued studies in veterinary nursing after graduating from high school.
Renata first worked as a veterinary nurse in an animal practice in Krakow. This motivated her further to go back to university and become a veterinarian. She obtained her degree from the Warsaw University and began to work as a Veterinary Assistant in France and later in London.
Subsequently she moved back to Poland and worked at a 24hr emergency clinic in Warsaw. A move to Dubai in 1998, to join Modern Vet, proved to be life changing. Her intention was to come for only a year, however she loved it so much that 20 years later she is still here.
Over the years, the practice has grown a great deal and become very popular. She loves the fact that she has known many of her clients for 20 years and has strong bonds with them; they have become her family.
Dr.Renata specializes in acupuncture and herbal medicine, dentistry, and routine surgery. She can communicate in various languages, best of which are Polish and English, less so in Spanish and French, and even less in Tagalog and Arabic. Where language fails, a good dose of compassion and honesty makes up for the lack of words.
Although Dr.Renata's life revolves around animals who are central to who she is and how she lives her life, she does have many hobbies. To relax she does yoga, reads books, watches movies, and enjoys running. She also loves beach holidays.
The ancient healing technique is fast emerging as a popular therapy for pets in Dubai
Five members of the Dubai Natural History Group carried out a rescue of a different kind in the mountains of Musandam to the north of Ras Al Khaimah.
I have visited Modern Veterinary clinic at Al Wasl brunch at the end of 2020 ,my toy poodle Lulu 7 months old had an orthopedic issue on it's back leg knee .I am very thankful to Dr. Luciano De Gatica and Physiotherapeut Dr.Megan.
Doctor Renata was very helpful and provided insightful information about vaccines
Dr Renata is the best Doctor shes very helpful and her receptionist marga ❤️❤️‍🩹