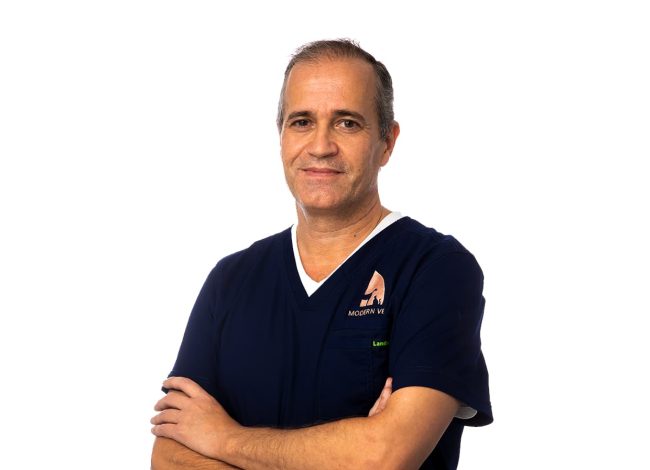 Dr. Silvério Moniz
DVM CertSAS
General Surgery

Orthopedics

Soft Tissue

Small Animal Surgery
BIOGRAPHY
Dr. Moniz is our soft tissue surgeon at Modern Vet. He has been in Dubai for almost 10 years now, and before moving to this beautiful city he worked in the UK and Portugal.
Dr. Moniz always had a passion for surgery and for that reason decided to become a specialist. In 2011 he completed his European Certificate in Small Animal Surgery.
Soft Tissue Surgery includes surgeries to treat conditions involving the gastrointestinal tract, genitourinary system, soft tissue trauma, skin and oncological disorders, ear nose and throat, among others.
Your pet may be referred directly to Dr. Moniz or they may be transferred after an initial consultation with one of our veterinary colleagues.
Dr. Moniz really loves surgery but he prefers to always try less invasive treatments first when possible and only proceed with surgery when medically recommended.
Dr. Moniz is looking forward to meeting you and your furry friends soon.
I have seen Dr. Silverio with my cat and I highly appreciate his professional and gentle approach. Thank you very much will come back again.
Modern Vet saved our cat from a very rare infection! Cat came with extremely high fever and with very few chances to be saved. Modern vet and the full team did an amazing job, after a week at the clinic our cat recovered and came back home. The follow up and availability of the team is best in class ! We even received videos and daily news over whatsapp ! We highly recommend this hospital ! thank you for saving our cat's life ! Dr Silverio was in Charge and did a very impressive job with the team