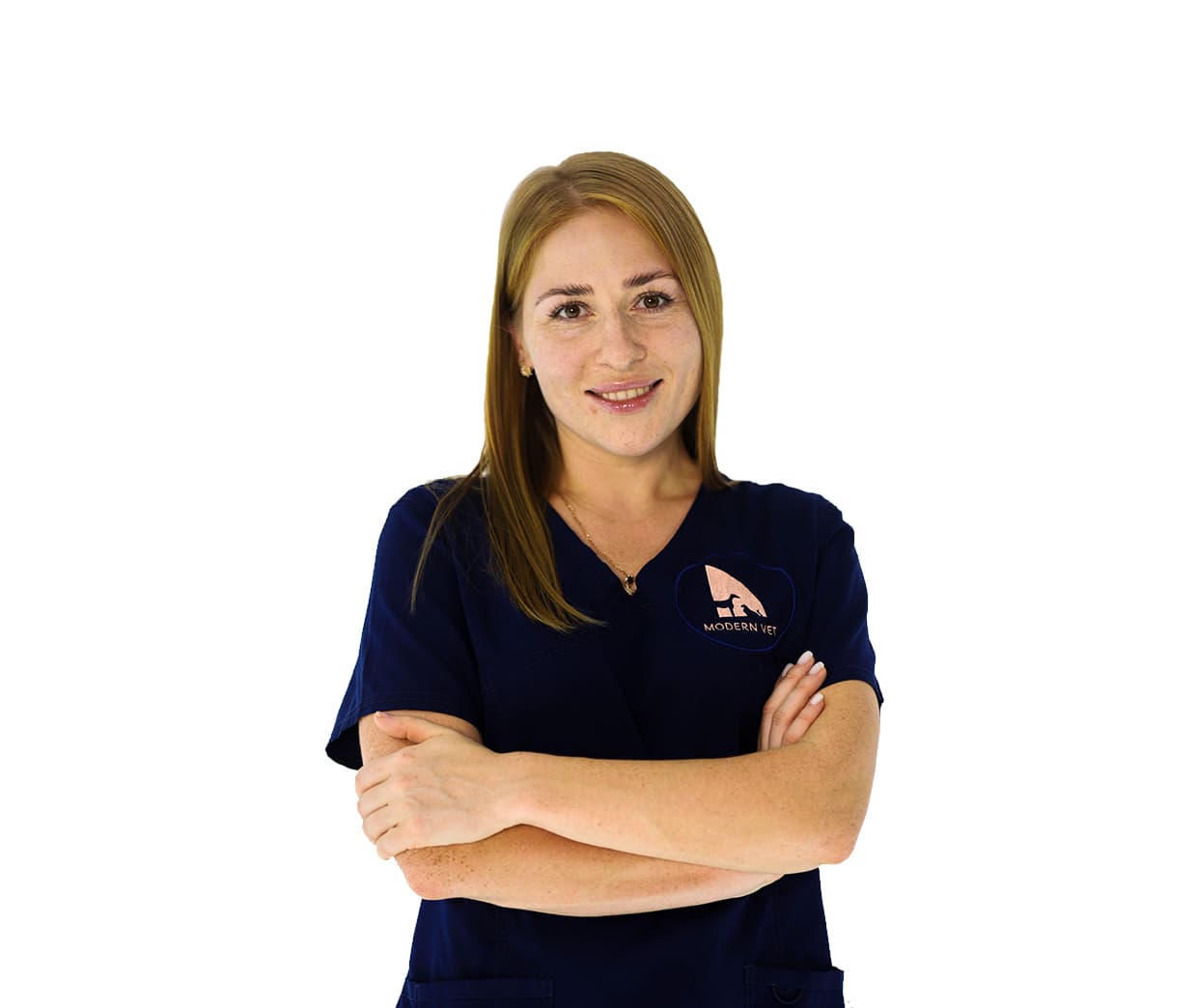 Dr. Snezhana was born and raised in a small town called Yelabug in Russia. She comes from a family of veterinarians who also owned a small farm. At 16 years old she graduated from high school and moved to a town called Kazan to continue her education. Dr. Snezhana graduated from the Kazan State Academy of Veterinary Medicine in 2010.
The idea of becoming a veterinarian came to her while she was in her second year of university and was volunteering at a veterinary hospital in Jackson-Hole, Wyoming. She immediately fell in love with the veterinary profession and decided to pursue a career in the field.
As a university student, she interned at a veterinary clinic in Kazan and then continued working there full-time after graduating.
In 2013 she decided to dig deeper into veterinary dermatology, a field she showed a lot of interest in; she eventually graduated from the School of Veterinary Dermatology of Svetlana Belova in 2014 with the title: European Specialist in Veterinary Dermatology. Dr. Snezhana attends veterinary dermatology conferences and seminars to keep herself up to date with the latest breakthroughs in the field. Dr. Snezhana is a member of the European Society of Veterinary Dermatology.
After receiving a job offer in Dubai, she decided to make a move in 2021, as it was always her dream to live by the sea.
In her free time, Dr. Snezhana loves playing sports; she loves going to the gym and plays lots of computer games with her son.
Dr. Snezhana has 2 cats that were adopted 12 and 13 years ago and live with her family back home.
We were with our dog Iva in the clinic for a consultation and vaccination with Dr. Snezhana. The doctor with love and care did all the necessary procedures (the dog didn't even notice), consulted about the dog's skin. Thanks to Dr. Snezhana and ModernVet
Dr. Snezhana is a real professional! She's the only doc who could find the reason of our cat's ear infection and make it gone for good! Highly recommend Dr. Snezhana
Dr. Snezhana is amazing, the whole team is super friendly and managed to handle my moody cat perfectly well. Will definitely come again, and would recommend to everyone. Thank you so much!