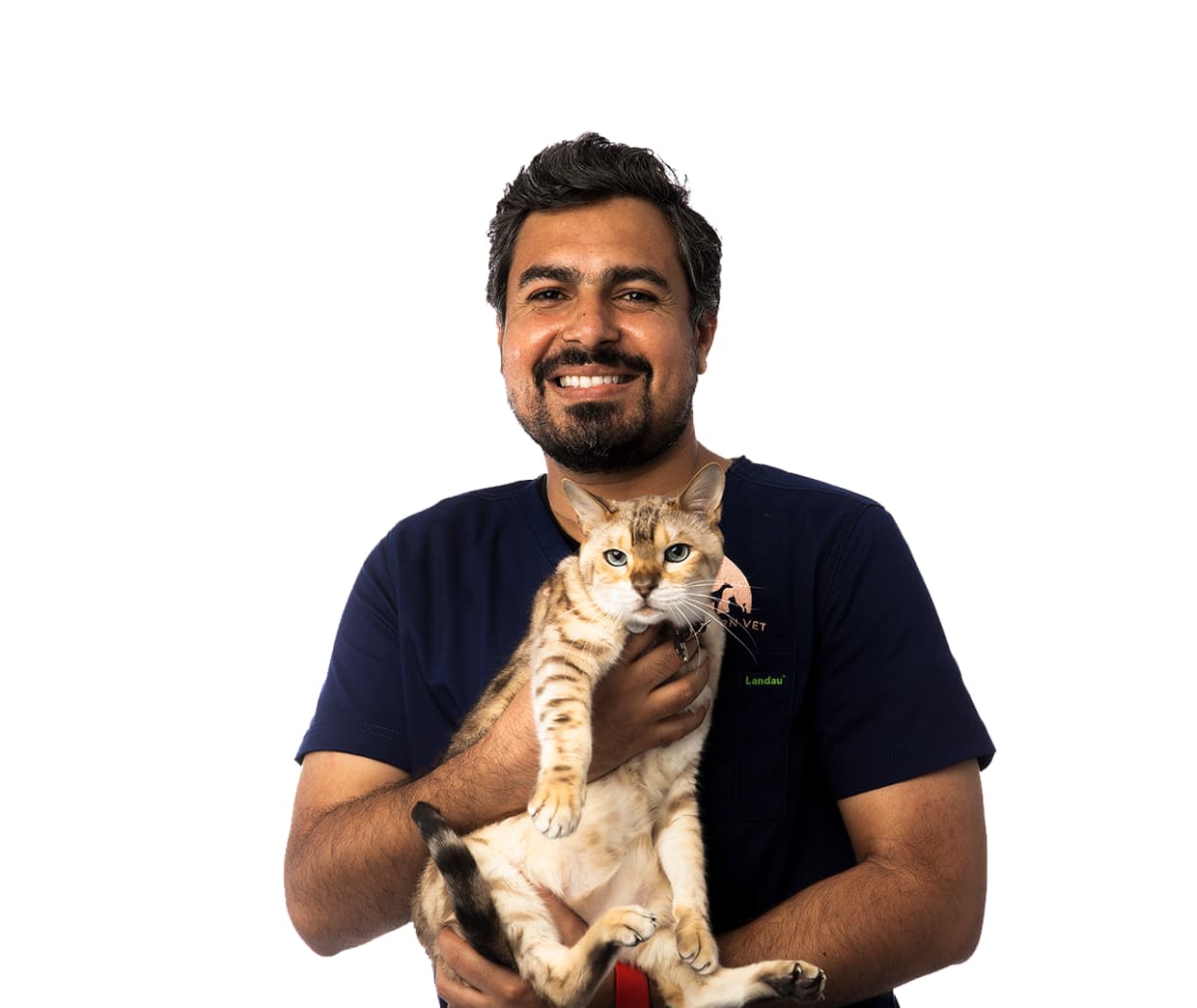 Dr. Farooq Ahmad Chaudhry
DVM, MPhil (Veterinary Surgery)
Dr. Farooq Ahamad Chaudhry was born and grew up in Lahore, Pakistan. He completed his basic education in Lahore and then in 2011 graduated as a Doctor of Veterinary Medicine from the University of Agriculture, Faisalabad Pakistan.
Dr. Farooq has a special interest in small animal surgery and internal medicine. In 2013 he completed his post-graduate program, obtaining a Master of Philosophy degree in Veterinary Surgery from the highest-ranked veterinary university in Pakistan, the University of Veterinary and Animal Sciences in Lahore.
Dr. Farooq started his career as a small animal veterinarian in his hometown. In order to further enhance his professional skills and to gain exposure to advanced veterinary medicine, in 2014 he got the opportunity to work as a veterinary surgeon in one of the finest and most equipped emergency veterinary hospitals in Malaysia; he worked there for five years. During his time in Malaysia, he enrolled himself in several on-site and online courses. The focus was on small animal and soft tissue surgery, veterinary dentistry and internal medicine. These courses were organized and run by world-renowned Malaysian and European institutes. In January of 2021, Dr. Farooq decided to move to Dubai where he joined the emergency service at Modern Vet Hospital.
All their doctors including Jose, Luciano and Farooq are the best I have met. They are super knowledgeable and caring. The reception service is also professional and so loving!
Highly recommended!
Went in for an emergency for my Maltese and Jons and Dr Farooq were extremely helpful, and gave us the correct line of treatment. Very experienced and gentle. A reliable clinic indeed!
I took my pet to Modern Vet JLT for few times by now; the service performed by Dr. Farooq, Darryl and the team was very professional and exceptional at least to say. Dr. is very patient, he took time to explain every detail and to answer all my questions. They give full attention to each case and you leave feeling assured that your pet has been treated with lots of love and care. I definitely recommend this veterinary👌