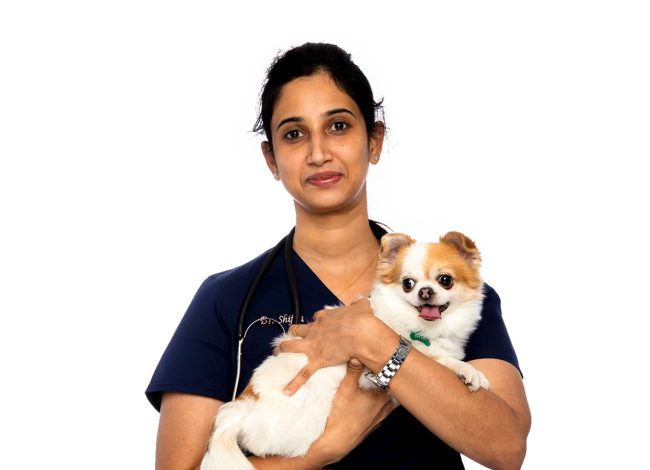 Dr. Shifna Shaan
DVM
General Surgery
BIOGRAPHY
Dr. Shifna grew up in a home that welcomed all animals; she grew up around cows, dogs, cats, and rabbits. As a result of her surroundings she decided that one day she would love to become a veterinarian in order to help as much as she could with animal welfare.
After graduating from the Kerala Veterinary and Animal Sciences University in India with a BVSc & AH degree in 2013, Dr. Shifna went on to work at a small animal practice where she handled outpatient care for the most part, such as administering vaccinations and deworming treatments, microchipping pets, and so forth.
In 2015 Dr. Shifna relocated to the U.A.E. with her family and began working at a small animal veterinary practice in Dubai, where she remained for 6 months. At the end of 2016 Dr. Shifna began working as an assistant veterinarian at the Laboratory animal facility for Gulf Medical University in Ajman where she acquired knowledge on basic laboratory work and in animal husbandry.
In August of 2018, Dr. Shifna became a part of the team at the American Veterinary Clinic in Abu Dhabi where she came by knowledge on phlebotomy, routine TNRs, routine dental treatments and so forth. Her skills as it relates to vaccinations, pre-anesthetic cat grooming, consults had also improved drastically while there.
Dr. Shifna has always had a special interest in veterinary cytology, microscopy, and lab diagnostics. Her area of special interest lies within urine smear analysis FNAs, and clinical nutrition.
In December of 2020, Dr. Shifna joined the British Veterinary Hospital in Dubai as an assistant veterinarian where she had the opportunity to work with a larger team, acquiring basic knowledge in ultrasonography, CRIs in pain management for pets, and learning new protocols with regards to managing various forms of diseases in small animals.
Dr. Shifna has a cat back home in India named Billy. She also had a pet dog named Tiger, but unfortunately lost him a couple of years back.
Dr. Shifna joined the team at Modern Vet in 2021.
Amazing experience with Dr. Shifna she was very helpful direct and took the right measures to treat my cat.
The team is wonderful they are always kind to Mashawi (my dog) and to me. Mashwi got bit by another dog and they looked after him daily and helped me clean his wound. Dr. Shifna is his amazing vet. Thank you Modern Vet team 🤍