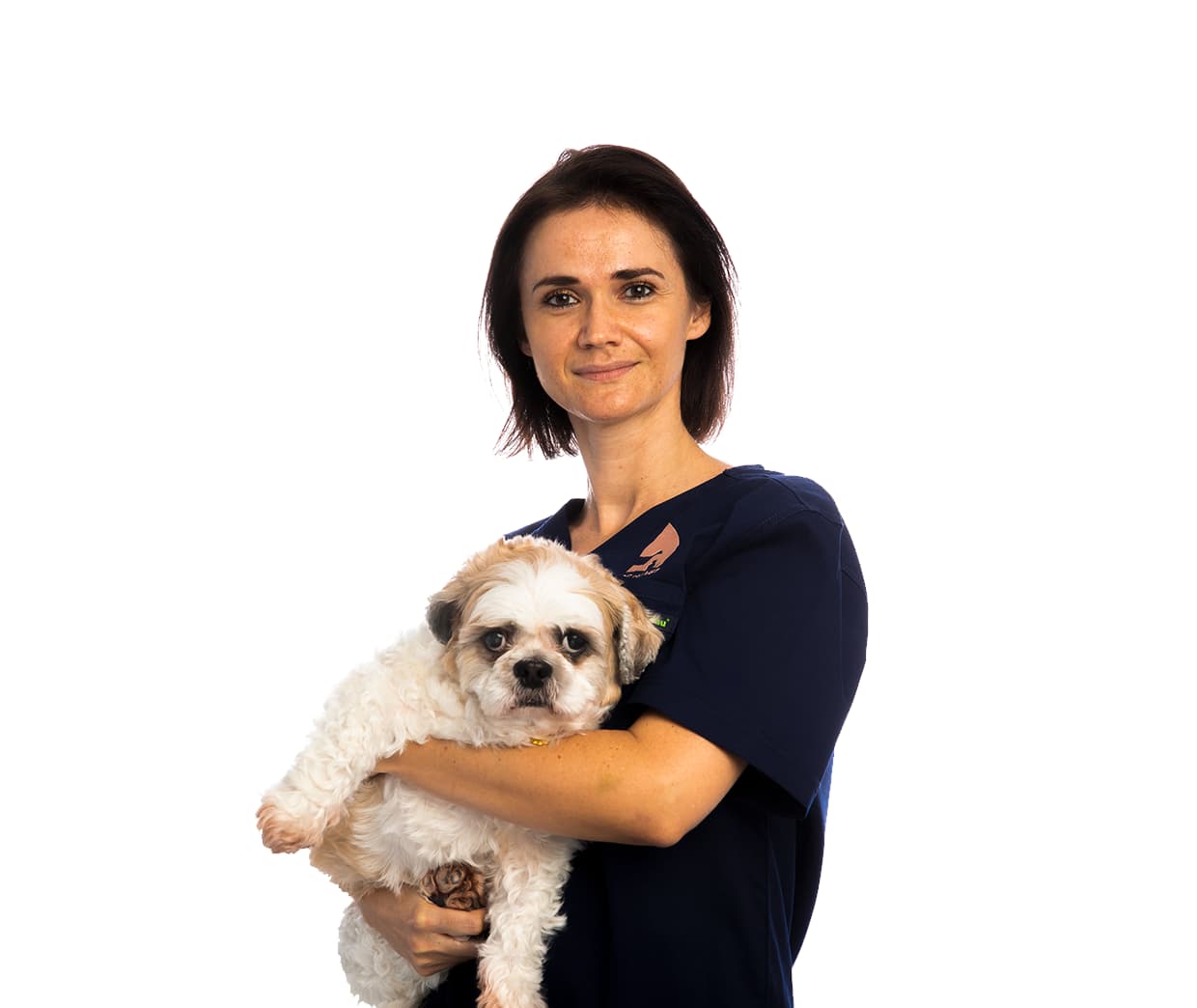 Dr. Paulina was born and raised in the capital city of Warsaw, Poland. She enjoyed horseback-riding as a child and spent much of her time around animals. As time to enroll in college fast approached, Dr. Paulina decided that she would love to pursue a passion of hers, being something related to animals. In 2007 she graduated with honors from the Warsaw University of Life Sciences with a degree in Veterinary Medicine. After graduation she joined the Department of Preclinical Sciences, specifically the Parasitology, Bacteriology, and Mycology Division. It was in this field that Dr. Paulina conducted workshops for other students and defended her thesis. Around the same time, Dr. Paulina joined the veterinary medical team at the busy, 24 hour, Warsaw University Veterinary Clinic, working as an independent veterinarian.
Dr. Paulina decided to relocate to Dubai at the beginning of 2012. From 2014 to 2016 she completed 3 levels of extensive dermatology training at the European School for Advanced Veterinary Studies (ESAVS) in Luxembourg. Dr. Paulina is a member of ESVD (European Society of Veterinary Dermatology). Dr. Paulina very much enjoys horseback-riding and going to the beach during her time away from work.
Reader speaks to experts to highlight how allergies can be maintained
Highly recommended! The place was so clean and neat. All the staff are professional and friendly :) Special thanks to the amazing Dr. Paulina, Jeff, and Makgethoa, you guys are the best!
We brought our cat in this clinic and Dr. Paulina was very accomodating, informative and provided us options in what course to take. You can see the genuine care from Dr. Paulina and Jeffrey not only for the animals but for the clients as well. Keep up the good work!
They are amazing .. they know what they are doing and they don't guess .. highly recommend your pet there , they in safe hands