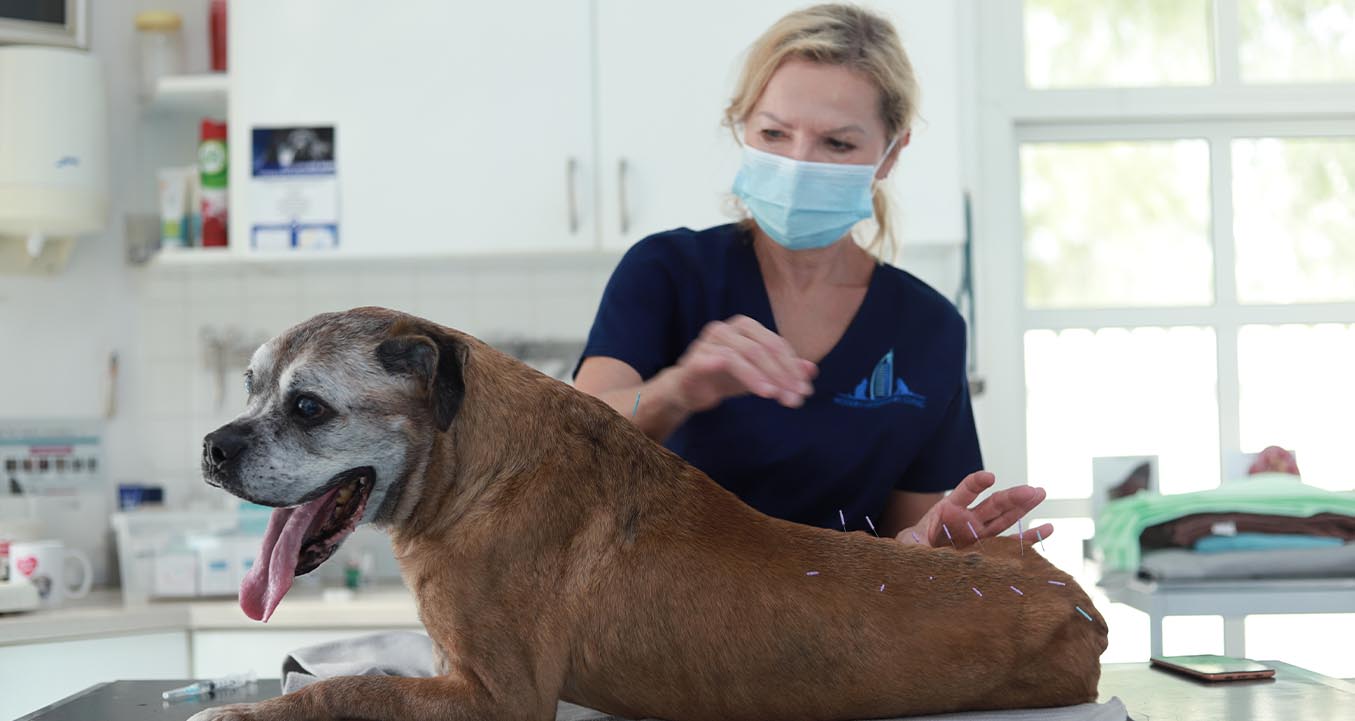 HOLISTIC MEDICINE
Ten thousand years ago when humans first began domesticating animals, they fell sick in detention and also due to the ailments of old age. In order to heal them, animals were treated using natural herbs. Until quite recently, herbal medicine had been in practice to treat everything from gut disorders to itchy skin and ear infections.
In many ways, holistic medicine mirrors the effect of many modern drugs except for the fact that they bear none of the toxic side-effects.
Essentially, holistic medicine is purely humane and considerate. It is pleasant and non-invasive, which makes it more popular among pet owners. Our veterinarians make use of conventional and alternative treatment approaches to suit the individual needs of each and every patient.
ACUPUNCTURE
The ancient techniques of acupuncture and acupressure are quite effective in treating a broad range of health-related complications and illnesses. Occupying a small space in Traditional Chinese Veterinary Medicine (TCVM), acupuncture aims to restore the energy balance in the body which results in healing. It involves inserting very fine needles into specific areas of the body called acupuncture points, where blood vessels and nerves intersect or meet. Some of the advantages of acupuncture in pets include blood circulation, stimulation of the nervous system, and release of anti-inflammatory and pain-relieving substances.
What Conditions Can Acupuncture Treat?
Musculoskeletal problems including arthritis, intervertebral disk disease, or trauma.
Respiratory issues
Skin problems such as lick granulomas and allergic dermatitis
Gastrointestinal problems like diarrhea
Selected reproductive problems